Beauty Basics by Em now open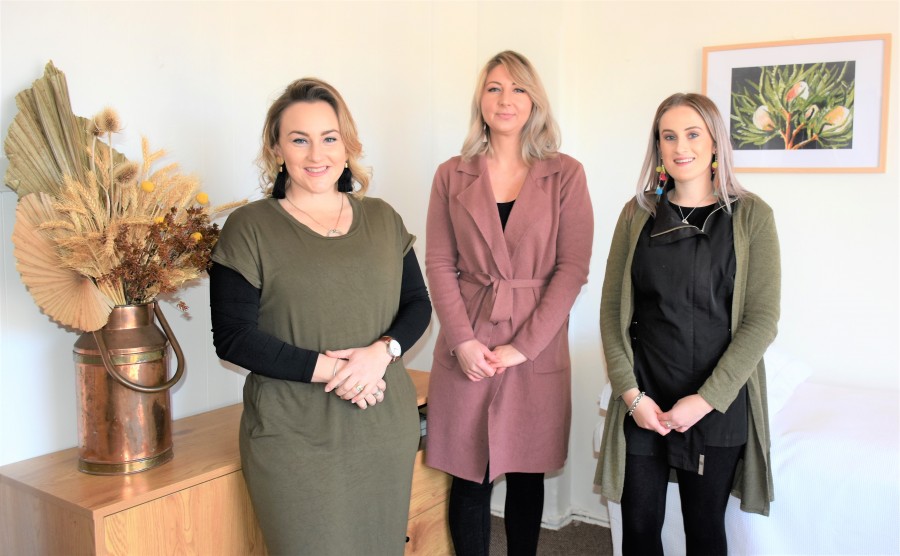 21st Jul 2020
Beautician Emma McLennan is now offering her services to the Guyra community, last week launching her new business 'Beauty Basics by Em'.
While the business is new, Emma is already well known having lived in the district since 2009. She previously worked with Pip Koche at Boutique Beauty and also popped up at a few other places including Caffiends and Brisk Trading.
Over the last few years, she has taken time out to begin a family and is now a proud mum to Penelope and Fraser. Now that they are no longer babies she felt the time was right to ease back into her chosen profession.
"I missed the contact with people and the sense of purpose you get from seeing your clients walk out the door with a new spring in their step," Emma said.
"People like to feel special and they come in and take off their layers and trust me to work a little magic, which is what I love to do."
Emma is operating alongside Crop Hair Design at 148 Bradley Street. Owner Cathy Mills said that Guyra residents have been crying out for a qualified beautician and she is excited to have her on board.
"Em has an absolute passion for her work and we are so excited to be able to share our space with such a bubbly and talented professional." Cathy said.
Beauty Basics will be open one day a week on Thursday to start with, offering all of your essential beauty needs such as waxing, tinting, manicures and pedicures.
You can make an appointment by phoning 0436 098 185 or call into Crop Hair Design. As an opening special she is offering an eyebrow shape plus eyebrow and eyelash tint for $50 until the end of the month.