Pharmacist speaks out against 60-day dispensing plan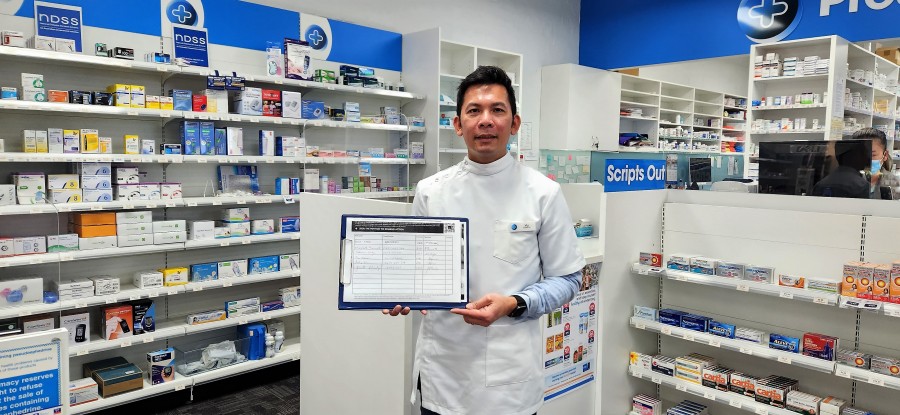 07th Jun 2023
Guyra pharmacist Vu Nguyen has joined a vocal group of pharmacies around the country speaking out against the Federal Government's plan to allow Australians to buy two months' worth of medicine for the price of a single prescription.
Plans announced by the Federal government mean that September 1, general patients will be able to be prescribed medication for 60 days instead of 30 days. Federal Health and Aged Care Minister Mark Butler said at least six million Australians would halve their medicine costs and need fewer visits to the GP and pharmacist to get the medicine they used the most, saving patients more than $1.6 billion over the next four years.
The move has been condemned by the Pharmacy Guild of Australia, which claims the change will force chemists to reduce their operating hours, cutback on staff and could lead to a reduction in services.
Guyra pharmacist Vu Nguyen believes the reform will have negative impacts on customers' health due to the limited interaction between pharmacists and customers. He is also concerned that local pharmacies will have to absorb the costs due to $1.6 billion being effectively taken out of the system.
"We are the profession that doesn't charge and there are many ways we can help the government to save money at a time when there is a doctor shortage.
"It is disappointing that the government has not sat down with the sector to look at better options.
"The health system is already under pressure due to the shortage of doctors. Customers who are not able to access doctors are looking to pharmacies to fill the gap.
"In future this may not be able to happen – it will be harder in the future to provide services that are currently free."
Federal Member for New England Barnaby Joyce said he shared the concerns of regional pharmacy operators.
"Pharmacists are medical professionals who are at the coalface of our community," Mr Joyce said.
"They see everyone in the community, often at our darkest hour, and in our poorest of health.
"When I have our community pharmacists in the electorate of New England telling me that a proposed legislative change will in fact do harm, we need to listen.
"They know that some people need to see a pharmacist regularly and to have that human interaction and routine so the consistency with medicine administration is achieved.
"They know that already there is a lot of medical waste, and when medicine is returned to a pharmacy, when people pass away or medicine changes, it is not able to be redispersed and goes into our waste systems.
"They also know for their business operations that purchasing more for a larger quantity of supply will mean costing more, and for small community pharmacies they will have to make tougher decisions on what they can afford to stock, and this will in turn increase costs for other over the counter medicines.
"All of this combined means one thing for sure, the bigger companies will thrive and the community pharmacies will feel the pinch."
A petition against the proposal is available and customers can help support their local pharmacy by signing in store or online.