Rural health services petition tabled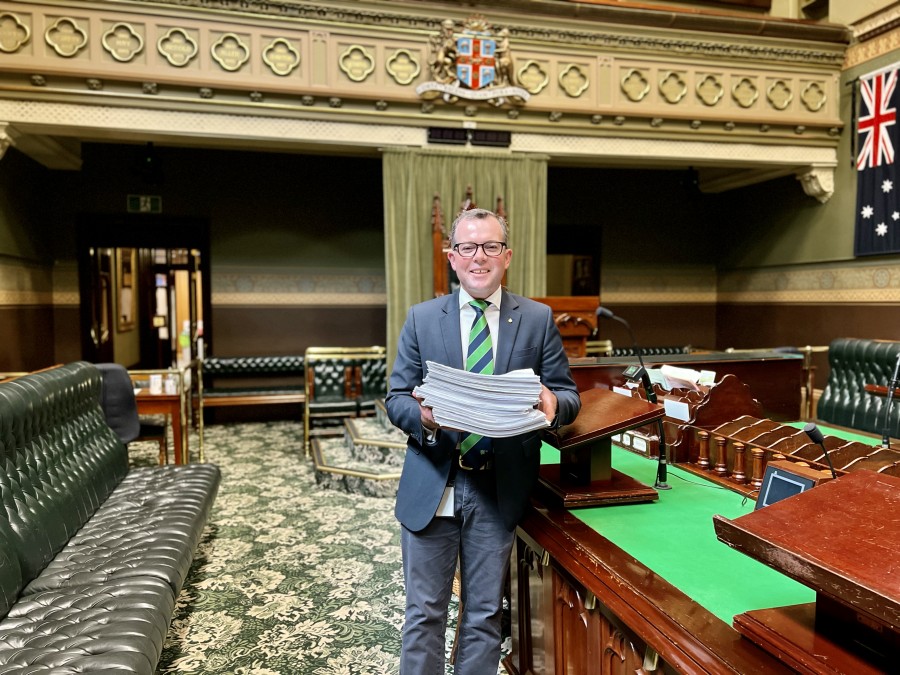 20th Sep 2022
HAVING now secured more than 10,000 signatures from right across the region, Northern Tablelands MP Adam Marshall has tabled the rural health services petition in State Parliament.
The electorate-wide community petition calls on the NSW Parliament to split the Hunter New England Health District, directly employ doctors in rural hospitals and dramatically increase nursing numbers.
More than 10,000 signatures have been collected on the petition, with Mr Marshall saying hundreds more are rolling in each day.
"The response from the community has been overwhelming and demonstrates just how important the issue of quality health services is for people of all ages across our region," Mr Marshall said.
"I wish to thank every single one of the more than 10,000 people who have put pen to paper on this petition so far – you are helping to create the change we need.
The petition is still available in all local council administration centres and local businesses in every town across the region. It can also be signed in the MP's office at Moree and Armidale. Copies of the petition can also be posted or emailed, and you can request that by calling the Electorate office on 6772 5552.
The petition debate should occur in State Parliament next month.