St Marys Cross Country champions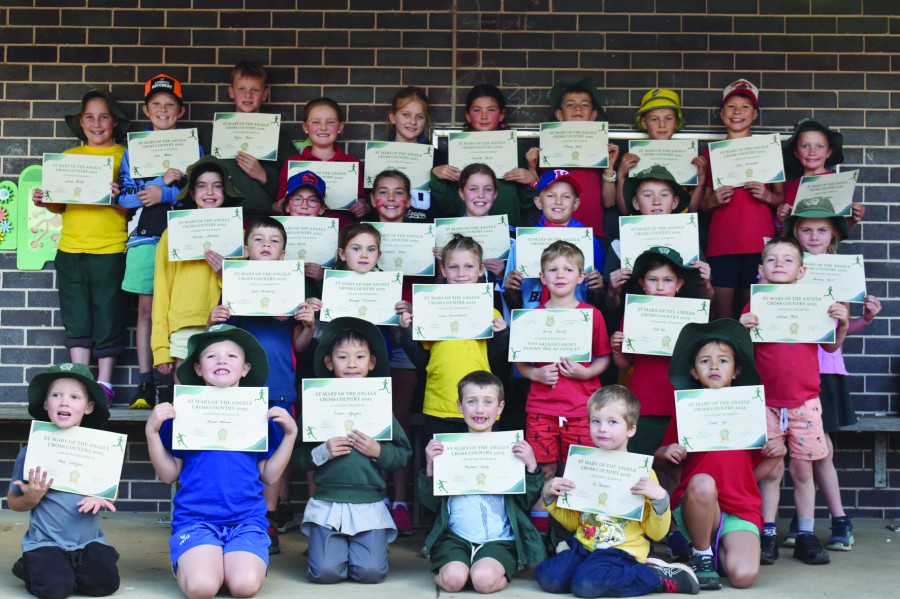 03rd May 2023
St Mary of the Angels School held their annual Cross Country event on Thursday April 27th. Student participation was brilliant! Congratulations to the following students:
5 Years Boy Champion William Neill, Runner Up Axel Lockyer,
6 Years Boy Champion Eli Jackson, Runner Up Stirling Turner,
7 Years Boy Champion Jack Newberry, Runner Up Thomas Laing,
8 Years Boy Champion Tristan Nguyen, Runner Up Brock Adams,
9 Years Boy Champion Hugo Sisson, Runner Up Jimmy Neill,
10 Years Boy Champion Flynn McFarlane, Runner Up Peter Grills,
11 Years Boy Champion Christopher Welsh, Runner Up Kayne Brennan,
12 Years Boy Champion Sam Reeves, Runner Up Fergus Rosser,
6 Years Girl Champion Evie Cox, Runner Up Elinor Hill,
7 Years Girl Champion Penelope McLennan, Runner Up Lulu Cruickshank,
8 Years Girl Champion Amelia Neill, l Runner Up Emelia Hodgens,
9 Years Girl Champion Mia Waters, Runner Up Willow Brettle,
10 Years Girl Champion Charlotte Bavea, Runner Up Darcie Campbell,
11 Years Girl Champion Isabella Hayes, Runner Up Scarlett Newberry,
12 Years Girl Champion Ellie Bavea, Runner Up Rachael Jackson.
Good luck to all of our students who will be competing at the Diocesan Cross Country in Barraba on Friday the 19th of May!