Train passes the test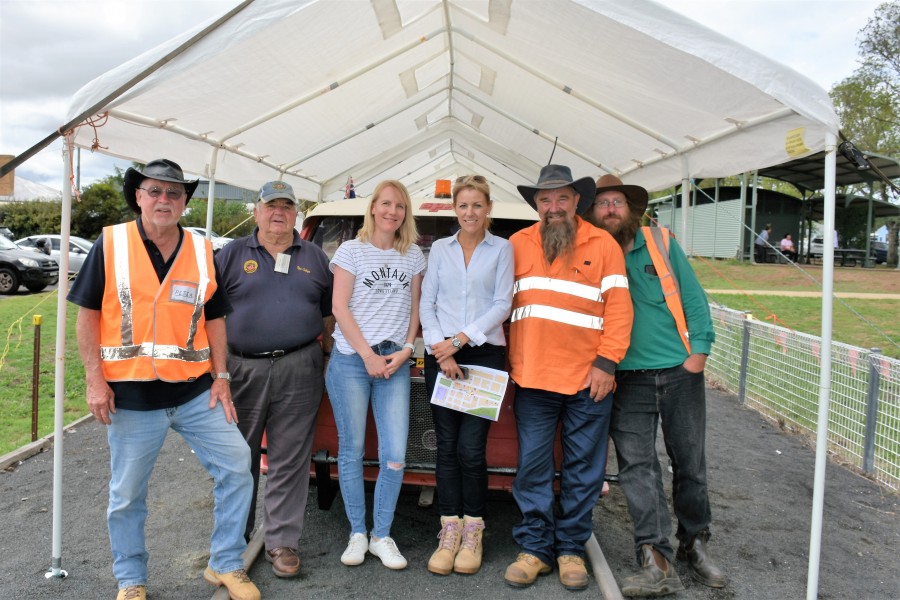 22nd Jan 2020
Janelle Stewart
So far at this Lamb and Potato Festival, more than 800 passengers have enjoyed the ride on the Guyra Heritage Train. The train rides, which have been a popular attraction for many years,
almost didn't happen.
The licence to run the train, which was previously held by the Antique Machinery Group, had lapsed and the Guyra Historical Society stepped in to ensure that the train was kept on track.
However, before they could go ahead the Historical Society had to complete paperwork to satisfy all WHS and regulatory requirements. Over the past 18 months, they have completed the documentation and rewritten risk assessments which then had to be sent for approval.
The good news is that the Guyra Heritage Train has now officially become a part of the Guyra and District Historical Society and this is the first time it has run under the new arrangement.
Over the weekend representatives from the John Holland Rail and the NSW Department of Transport carried out an inspection to see for themselves how the train operates.
Representatives Carina Francis (JHR) and Vicki Oszko (Dept of Transport) visited the Festival to see the ride in operation and they were suitably impressed with Ron Lockyer and his team.
On Wednesday, January 22nd, two representatives from the Office of the National Rail Safety Regulator (ONRSR) will also be reviewing the operation to ensure it meets regulatory requirements.
The ride is currently only operating the short run however plans are now underway to have the train travelling the full 1.82km journey past the railway station.