Variety Postie Bike Dash stops at Bald Blair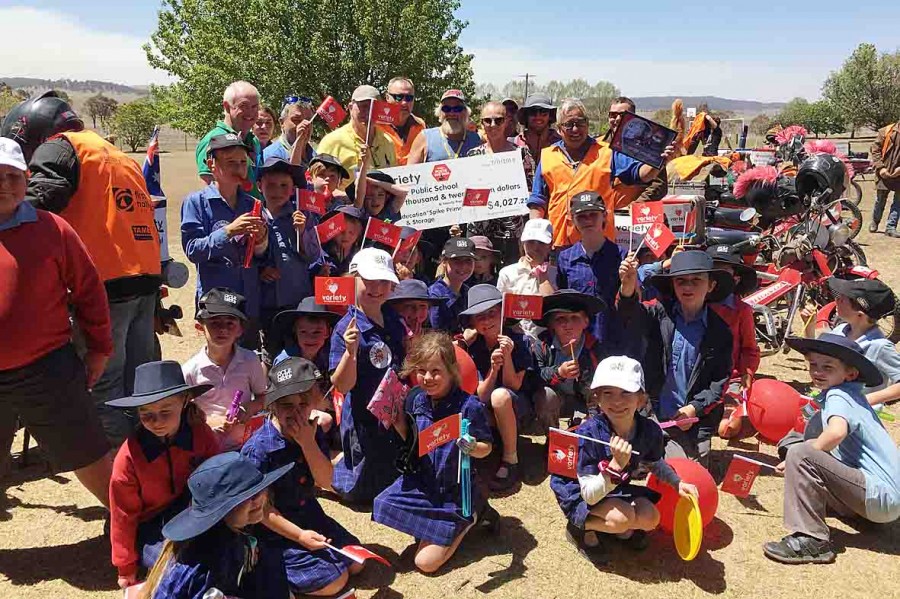 13th Nov 2019
On Thursday, November 7th, Bald Blair Public School hosted over 80 people as part of the Variety Postie Bike Dash annual fundraising event. Variety is a children's charity that aims to provide practical equipment and experiences to children who are sick, disadvantaged or have special needs. The event attracts riders from all over the state.
The Bald Blair P&C catered for the event in their usual outstanding manner, providing a range of lunch options, together with tea, coffee, cakes, slices and fruit salad.
62 postie bikes made their way through the school gate on Thursday morning. The students were all very excited to see the bikes arrive and to chat with the riders. The riders generously donated hats, bubble blowing wands and other toys to the students throughout the day.
As part of their fundraising efforts, Variety donated $4027 to the school for the purchase of Lego Spike robotics kits. The kits are designed to teach children skills in technology, coding, critical and creative thinking, collaborative learning and problem-solving.
The six-day charity ride started in Tamworth and traveled through Tingha, Tenterfield, Tabulam, Casino, Lismore, Coutts Crossing, Glen Innes, Bald Blair, and Armidale before arriving back in Tamworth on Friday, November 8th.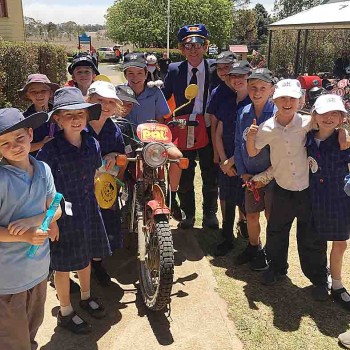 click for larger image