Fork in the road for region's future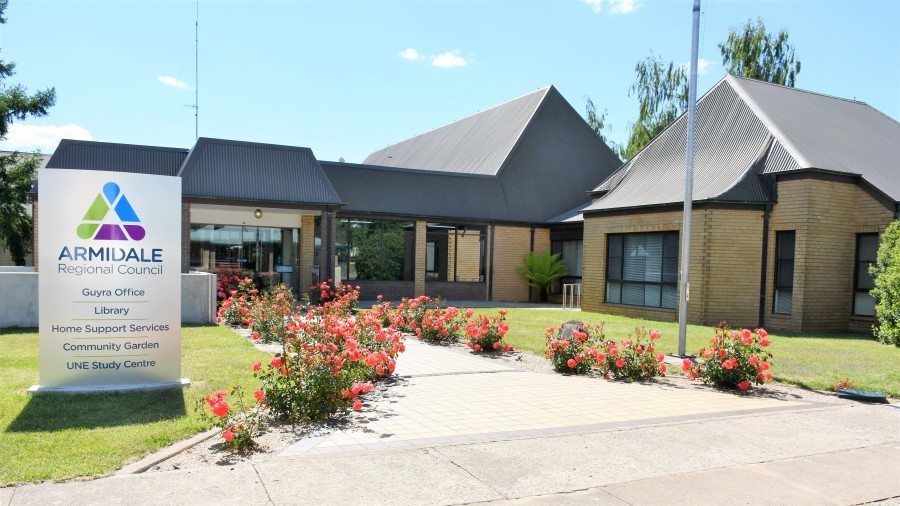 17th May 2022
Armidale Regional Council's (ARC) annual Integrated Planning and Reporting (IP&R) documents, including the proposed 2022-23 Budget, Fees and Charges and Resourcing Strategy, are now on Public Exhibition for community feedback.
Since elected in December last year the new council has run on an agenda of bold action for growth and renewal to turn around the fortunes of the Armidale region. While the new council wants to be a progressive and expanding council, it has been left a legacy by previous councils to fix what has not been done in the past and get back to basics, increase efficiency, recover asset costs and deliver greater levels of service to the community.
ARC Mayor Sam Coupland said council is stuck between a rock and a hard place and have two options – grow our way out or manage the decline.
"From a councillor perspective it's not an easy job, but not having rates appropriately set by the councils before us has led to the revenue issues we face today," said Mayor Coupland
"We have a multi-million-dollar shortfall in asset maintenance and that backlog is swamping us – particularly our roads network. Growing our way out will ease the burden for all when our population increases, but it is going to take time. Managing a decline will see the vulnerable in our community suffer the most as the services and amenities they use will be reduced. Growth is our only option.
The Draft Operational Plan and Budget for 2022-23 outlines a roadmap for the future. The roadmap is outlined in the Delivery Program 2022-26 which includes a proposed Special Rate Variation of 50 percent over three years and is based on a plan to spend the next two years focused on restoring the council's financial viability and then using the improved financial position to invest in infrastructure and quality community services.
"No-one wants to pay more in rates – but the lack of action by past councils has forced our hand," said Mayor Coupland
"In the coming financial year council will go into deficit and dip into reserves. Any meaningful rate increase won't come into effect until midway through 2023 when we will see our financials turn around and we can build a stronger and resilient region."
During the last six weeks councillors, senior executive and staff have analysed countless scenarios, reviewed every budget item line by line and have presented the most feasible options for public exhibition in the draft strategic direction documents, which include:
• Draft Advancing our Region Community
Plan – 2022-2023
• Draft Delivery Program 2022 – 2026
• Draft Resourcing Strategy
• Draft Operational Plan and Budget
2022-2023
• Draft Revenue Policy 2022 – 2023
• Draft Fees and Charges 2022 – 2023
"The Community Strategic Plan tells us where we want to be, the Delivery Program tells us how we will get there and the Resourcing Strategy tells us what resources we have available. The Operational Plan supports the Delivery Program and includes the annual budget allocations to support the activities to be undertaken," said Mayor Coupland
"While Council is very open to hear all of the needs and priorities of the community during the engagement process, at some point decisions have to be made about where council's limited resources are directed."
The draft IP&R and Budget 2022-23 documents are on public exhibition until Wednesday 8 June and the community are encouraged to review the documents in detail and provide feedback. Visit yoursay.armidale.nsw.gov.au to review the documents, fact sheets and summaries and review the engagement opportunities to provide feedback through face-to-face meetings, online webinars, a formal submission or just send council a letter.
If you are not online, hard copies of the suite of documents are available at the Armidale and Guyra Customer Service Centres.