Podiatry Chair for Kolora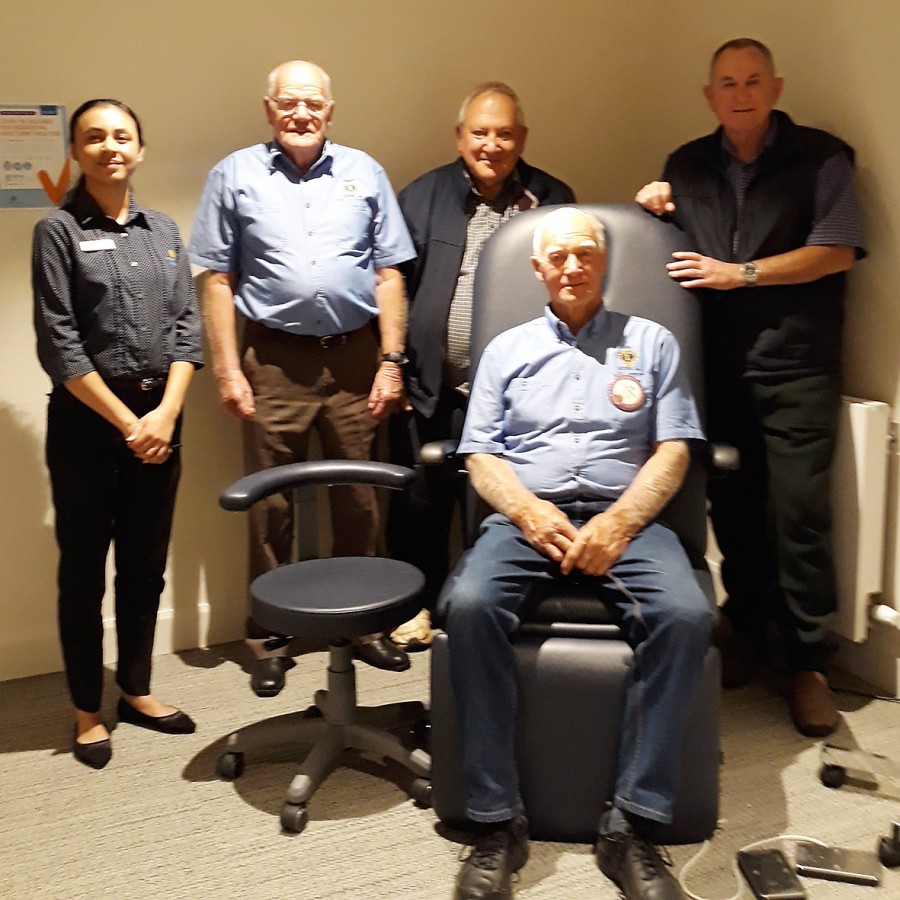 04th May 2021
On Friday April 16th, the Lions Club of Guyra and members of the Masonic Lodge of Guyra officially handed over the Podiatry chair to Kolora Hostel. The chair, stool and light valued at $4750 was purchased in 2019 and was jointly funded and donated by both organisations.
The presentation was a long time happening as Covid 19 stopped a lot of gatherings and limited numbers could only visit age care facilities.
The cheque was presented by the Masons earlier allowing the chair to be purchased and utilised by the Podiatrist for the residents of Kolora.