Bridgewater tops at $10,000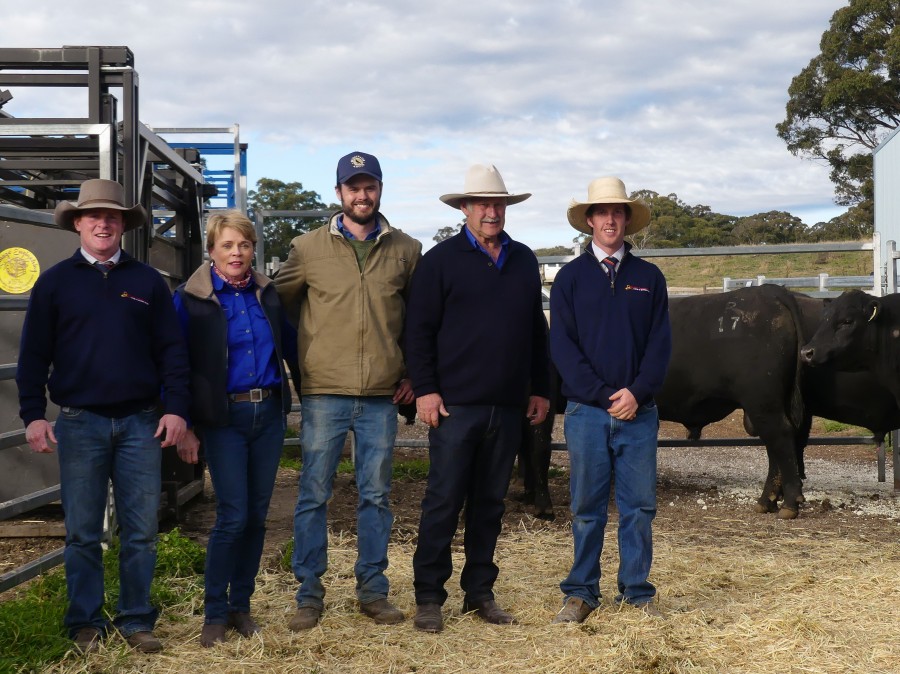 18th Aug 2020
As new kids on the block, Bridgewater Angus were very happy with the result of their third on property bull sale on August 6th. They sold 38 bulls averaging $6,250 and were well supported by local buyers.
Top price at the sale was $10,000 for Var Discovery son P86, suitable for heifers and purchased by EC Graham & Co "Sunnyside" Armidale. Volume and repeat buyers were Brian and Chris Hillier "The Laurels" Ebor who purchased four bulls to a top of $9,000 and Greg Tighe "Kelso" Guyra who purchased three high indexing Var Discovery sons to a top of $8,000.
Principal Roger Flower said he was looking forward to offering an exciting line-up in 2021 including sons of Clunes Crossing Dusty QMUM13, Rennylea NORL508 BaldRidge Compass, Lawsons Magnificent VLYM638 and Boooragul General NTVN5.
The stud also added to their operation with the purchase of the top priced bull at the Booroomooka Bull Sale last Friday. Booroomooka President NGMP22 will be a great asset to their herd and will be used in the October Ai programme with 60 of their stud cows.
Davidson Cameron and Co, Guyra, conducted the sale, with Luke Scicluna acting as auctioneer.