Protesters fight for change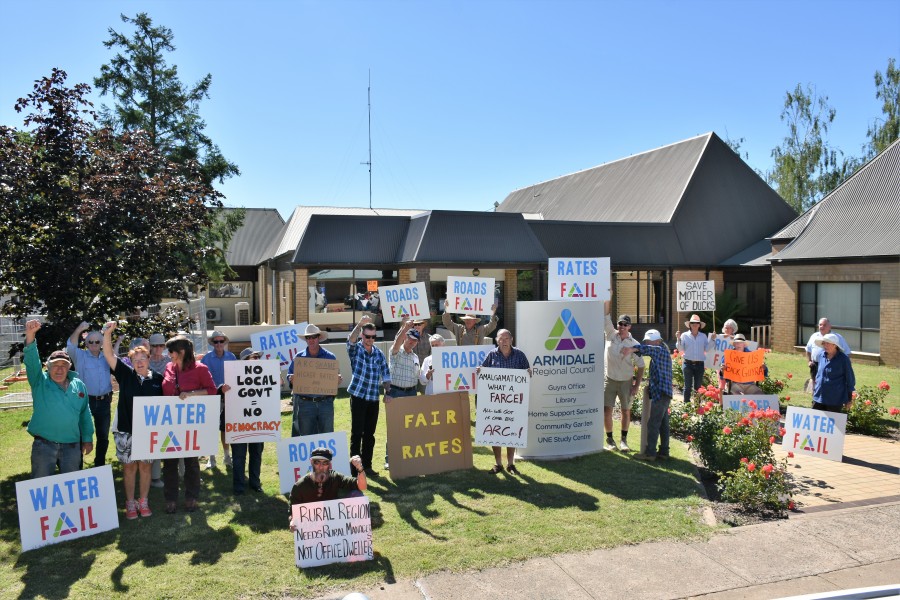 15th Dec 2020
Around forty protesters were outside the meeting of Armidale Regional Council in Guyra last week calling for fairer rates and more transparency from Council.
They were protesting not just against the proposed 18.5% Special Rate Variation, but also other issues including ongoing water restrictions and the perceived failure of the State Government's amalgamation policy.
As Interim Minister Viv May chaired his final meeting of the Council the groups' protest chants were easily heard within the council chambers and at one stage a recess was called when protesters banged on windows, drowning out speakers inside.
Rally organiser Joshua Fittler said that he was pleased with the turnout and that the community rallied together really well. He started the group 'Protest against the extreme rates of Armidale Regional Council' as a way to form real plans and take real action against rate hikes and irresponsible fiscal management
The group expressed disappointment at not being allowed to address those gathered in the public forum session of the meeting.
They were told that due to COVID-19 restrictions on numbers, only one representative could go inside and the group wanted two - one representing residents from Guyra and one representing those from Armidale.
Despite the departure of the Interim Administrator and the subsequent return of the elected Councillors this week the group plan to continue their fight to ensure that their voices are heard. Mr Fittler acknowledged that Guyra is getting a very bad deal out of what is happening and shares their wider concerns.
"I think lobbying the local council is only part of it and we need to start lobbying the State Government for a fair go for the bush," Mr Fittler said.
"The key thing is that one of the reasons we are where we are now is because they offer 'in kind' funding for new infrastructure, but there is little 'in kind' funding for maintaining existing infrastructure resulting in the need to increase rates.
"We are not alone and of the merged councils 18 of 20 are in a worse financial position than before the mergers," he said.
"The recently released financial report into ARC revealed that spending in 2017/18 when council first merged was shown to have blown out by $11m.
"With a rate rise of 10% representing $1.5m, that $11m is a lot of years of special rate variation to claw back those losses.
"Given that this was on the governments' watch while under the previous period of administration it shouldn't be the ratepayers picking up the bill."
The group has also offered support to Central Coast ratepayers fighting similar issues to the Armidale region. They have formed a sister group called 'Protest Against Extreme Rates of the Central Coast' for the council area which has been placed in administration and is also facing rate increases.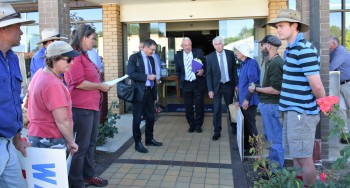 click for larger image