Schools Spectacular comes to television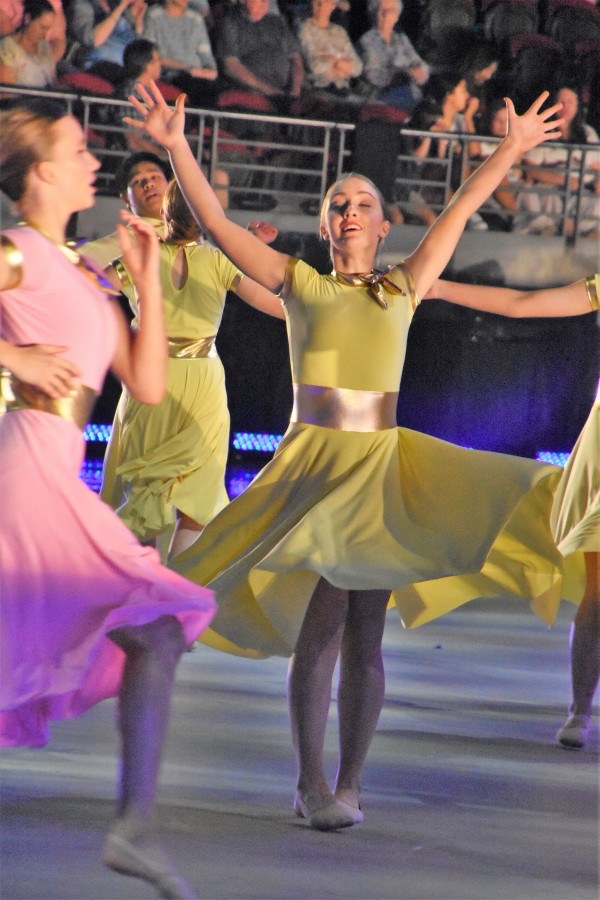 04th Dec 2019
Saturday night is a big night for the tens of thousands of family and friends of the 5500 stars of this year's Schools Spectacular as they watch their performance debut on national television.
Guyra Central School student Savannah Roberts was a featured dancer in the show and this will be a chance to see her performance.
Schools Spectacular Creative Director, Sonja Sjolander said that will also be a great night for anyone who wants to watch joyous, uplifting television.
"The infectious enthusiasm and amazing talent of our Schools Spectacular will warm everyone's hearts," Ms Sjolander said. "We've been thrilled by the accolades that have followed this year's show.
"They have praised the richness, colour, vitality and creativity – and, of course, this makes for great television."
Each year the Schools Spectacular has a theme and this year it was STARS.
"Everyone truly lived up to their star billing," Ms Sjolander said.
"They really shone and together our galaxy of stars made the 2019 Schools Spectacular a show to remember."
The Schools Spectacular will be broadcast Australia-wide on the Seven Network, including Prime7 across regional NSW, at 7:00pm this Saturday night December 7th.