Share the Dignity this March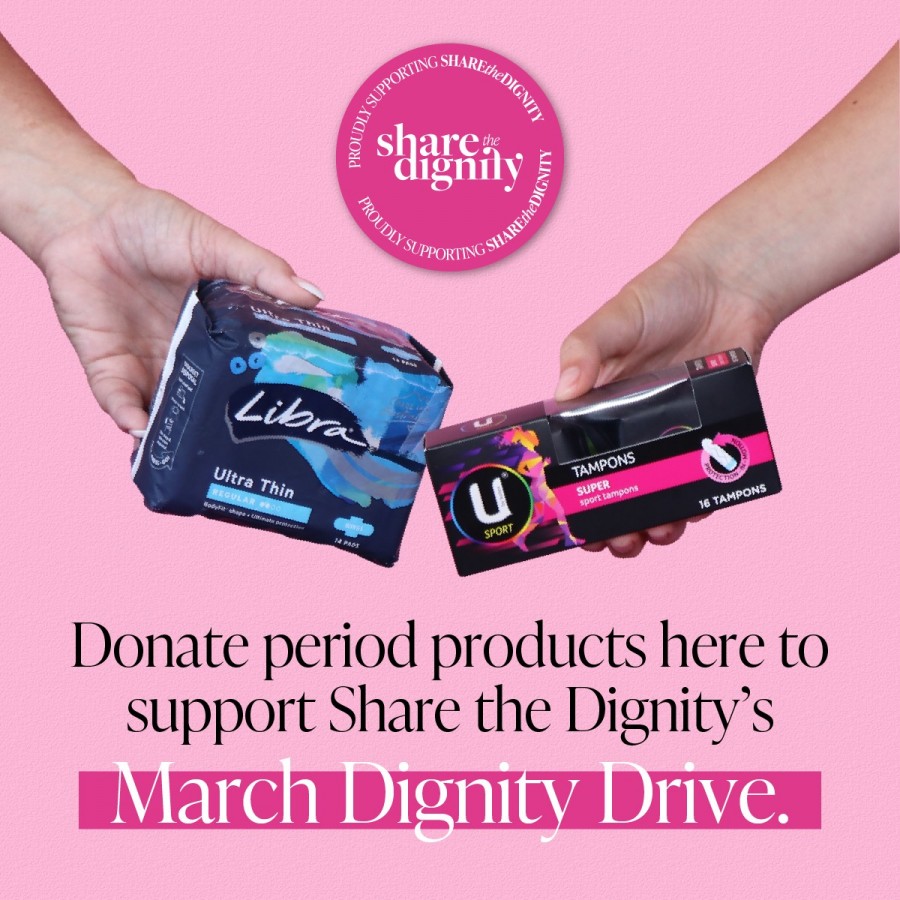 14th Mar 2023
Share the Dignity is worried about meeting the demand of period products for their bi-annual Dignity Drive as the cost of living sees an increase in "The Working Poor".
The rising cost of living has seen an influx of people reaching out to specialist homelessness services. It comes as the latest Australian Homelessness Monitor report suggests homeless services are providing more support to low-middle income earners who are struggling to make ends meet.
Share the Dignity's Dignity Drives allow people to pay it forward and support women, girls and anyone with a period who is experiencing, or at risk of, homelessness, domestic violence or poverty. But as the cost-of-living increases, Share the Dignity has seen donations decrease.
Throughout March, Woolworths will donate 5 cents from the sale of every period product purchased to help fund Share the Dignity's Dignity Vending Machines. Collection boxes have also been placed in all Woolworths supermarkets nationwide, where customers are able to place donated period products.
Anne Lane is a volunteer with Share the Dignity and will be helping to collect and distribute the donations in Guyra, Armidale and surrounding areas.
"Our Dignity Drives are so important to support those experiencing period poverty," Anne said. "We rely on these donations to give those in need access to period products, so they don't go without. "We accept all products in original packaging, including pads, tampons, menstrual cups, period underwear, reusable pads and incontinence pads."
Supporters can drop-off donations at all Woolworths stores as well as CT Electric and Brisk Trading in the main street throughout March, or donate via the Share the Dignity website.
Share the Dignity strongly believes those experiencing period poverty should be able to choose which period product they use, and is encouraging customers to collect all period products in their original packaging including pads, tampons, menstrual cups, period undies, reusable pads, as well as incontinence aids.