Fit for Life Outreach Program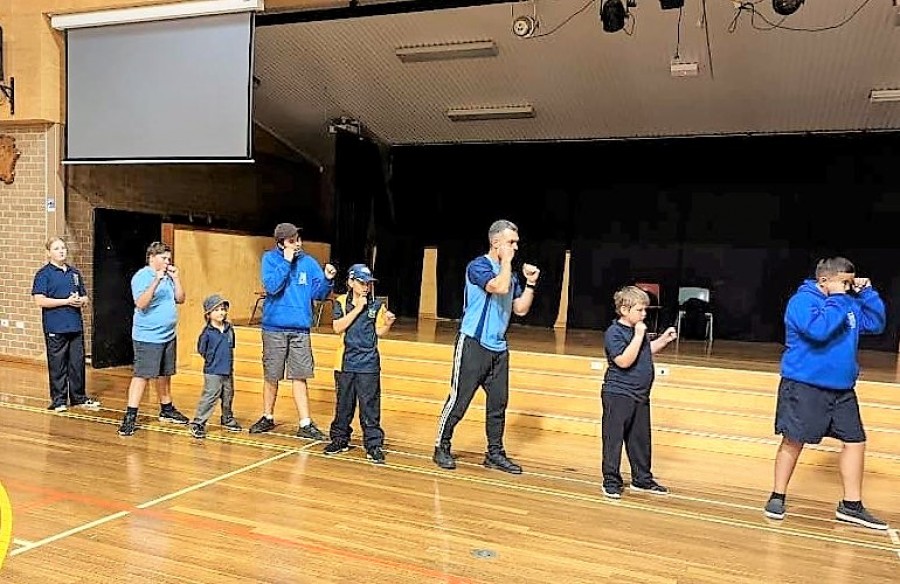 31st May 2022
On Tuesday 10th May 2022, Armidale Police Citizens Youth Club began running their outreach program Fit for Life at the Guyra Central School gymnasium.
Keith Robinson and Brad Killen from PCYC Armidale have been making the early morning trek every Tuesday morning to Guyra to deliver the program, which focuses on boxing and fitness, to 20 or so Guyra Central School students.
Sergeant Mark Garvey and Senior Constable Warren Furphy, from Guyra Police Station also attended the Week 1 session to connect with our local students.
Our second week of the program saw upwards of a dozen students successfully engage in the program and with their peers. Through physical fitness, nutrition and social engagement, Fit For Life aims to improve overall wellbeing as well as prevent and divert youth from offending behaviours.
PCYC's Fit for Life will be running every Tuesday morning in the GCS gym from 7:30-8:30am and is open to Guyra Central School students of all ages.