$170,959 for ammenities at Malpas Dam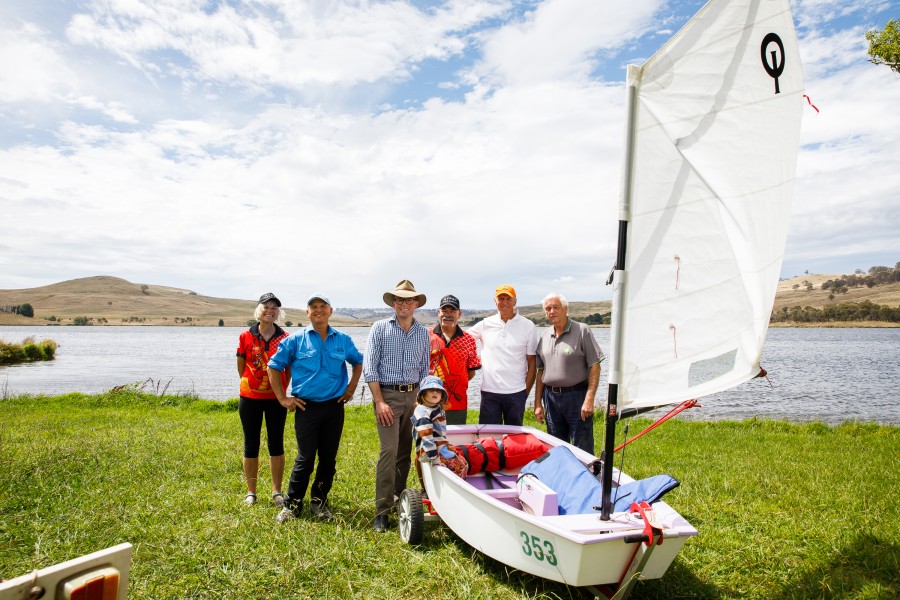 22nd Mar 2023
THE Malpas Dam Aquatic Association ( has received $170,959 from the State Government for the improvement of amenities at the dam, including new toilets, showers and a shelter to protect boats,.
Member for Northern Tablelands said that the NSW Stronger Country Communities Fund grant would directly benefit the more than 700 members of a number of clubs who currently use the recreational facilities at Malpas.
"Whether you are fishing, rowing or paddling, Malpas Dam is a beautiful place to soak up the surrounds and have fun in the water," Mr Marshall said.
"So many people enjoy Malpas – the Armidale Rowing Club, the Guyra Anglers, the TAS rowers and the New England Sailing Club among many more.
"Surprisingly though, with all the recreational activities at the dam there are no showers and only two old pit toilets.
"This funding will change all that, seeing modern and comfortable amenities and showers constructed for all participants and visitors to enjoy.
President of the MAA and New England Sailing Club Commodore Chris Thompson said the groups was excited to receive the funding and the upgrades that would soon flow.
"The New England area led the way when Malpas Dam became the first modern reservoir in Australia to allow boating back in 1972, and ever since then the area has had a strong aquatic community," Mr Thompson said.
"Rowers, sailors and kayakers around the region have been on the podium in national and world championships, but the facilities at the dam were mostly hand built by volunteers and they've always been a bit primitive.
"With this grant, the club members can finally get some decent amenities that will allow us to host more events, get more people active, and keep on building the great community that enjoys this beautiful waterway."
The project should be completed by October 2023 with work carried out by Armidale-based contractors and volunteers.