Guyra War Memorial Hall Land Manager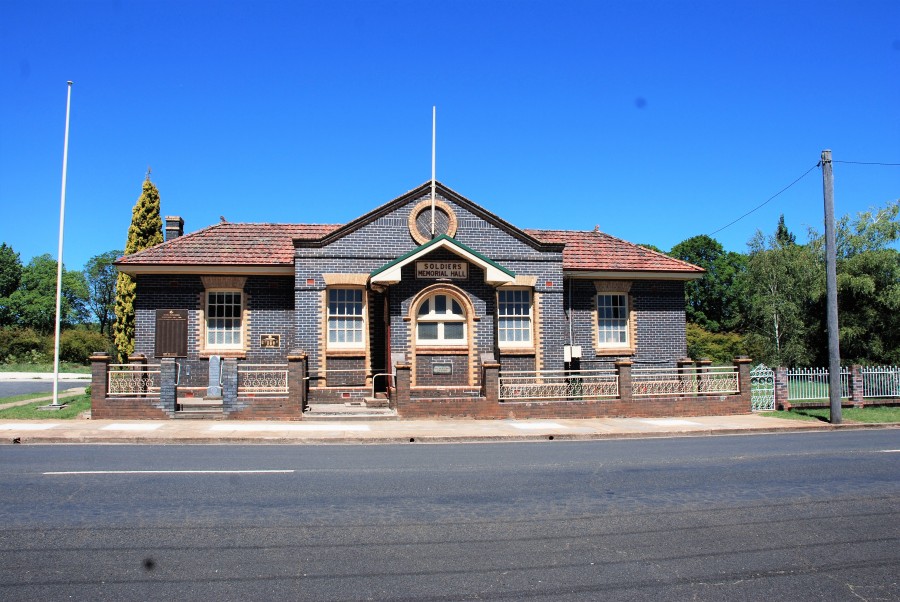 14th Mar 2023
The Guyra Soldiers' Memorial Hall is managed by a group of Guyra people appointed by the NSW Government to oversee and protect this significant Crown Land War Memorial. Guyra War Memorial Hall Land Manager was previously called a Crown Trust and consists of seven Guyra community members who give voluntarily of their time and skills to manage and care for the Hall.
In May, all positions of all NSW Crown Land Managers will be rescinded and made available to applicants from local communities. The Guyra War Memorial Hall Land Manager will need many willing local people to apply and from those applicants seven people will be selected by NSW Crown Lands and appointed for five years. Previous applicants may apply.
For many years Mrs Sue Rice, Mr Ron Vickress and Mr Jim Souter have served on the Land Manager but they have decided that they will not reapply. The current Land Manager thanks them sincerely for their decades of dedicated service. We also thank Mrs Anne Woods who, until last year, served for over 30 years. Ron did say he felt he was abandoning his responsibility however we believe that at almost 98 he is entitled to a well-earned rest.
Skills required are a willingness to work cooperatively with the other appointees, access to email, a working knowledge of the internet, a desire to secure grants and other funding, and a capacity to support projects which will need to be undertaken to ensure the upkeep of both the hall, the grounds and the memorabilia contained therein. You do not need to be able to undertake any upkeep work, however any skills you have will be gladly snapped up. In the end it is the government who will appoint the group, but we'd be grateful for your consideration of how you would be able and willing to contribute, and your application.
The next meeting of the Guyra War Memorial Hall Land Manager will be at the Soldiers' Memorial Hall at 3pm on Sunday 26 March 2023. Meetings generally take around one hour and are held four times per year. Everyone is welcome at the meeting where we will distribute information on applying. If you can't attend but wish to enquire please call Chris Hietbrink on 0267792070 and leave a message.