Glitz and Glamour on the dance floor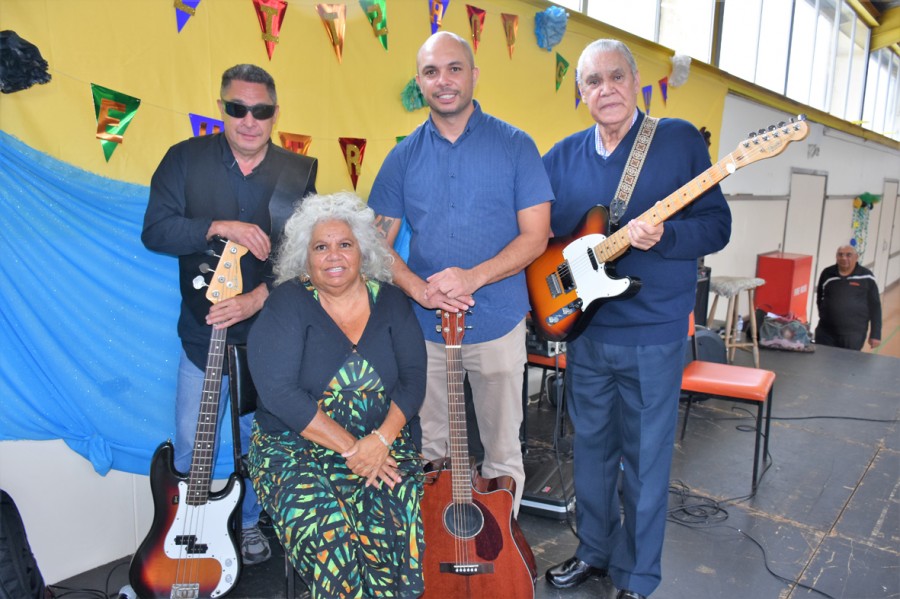 10th Mar 2020
Janelle Stewart
Seniors from across the region descended on Guyra on Monday for a day of dining, dance and enjoyment. It was an opportunity to dress up with a bit of glitz and glamour, greet old friends and make new ones.
170 people attended this year's event coming from Glen Innes, Uralla, Bingara, Barraba, Armidale Tingha and Guyra. The Senior's Ball is a biennial event organised by Guyra Home Support Services.
Music was provided by Cyril Green and family, and the music proved popular with many taking the opportunity to take a twirl on the dance floor. The event also brought together young and old with local school students providing extra entertainment. Students from St Marys Primary School sang several well-rehearsed songs and Guyra Central students delighted with their exhibition of dancing.
Toni Kirkman from Guyra Home Support Services said that the event would not be possible without the support of volunteers who assisted with the organisation and running of the day. Catering was provided by Bald Blair P & F who supplied morning tea, with a delicious lunch served up by Mary Sisson and her team who went above and beyond to ensure everyone was well fed. Fourteen students from Guyra Central School assisted with serving the meals and Toni said that their assistance was invaluable.
ARC Mayor Simon Murray introduced Guyra Citizen of the Year Sue Adams who spoke of the enormous benefits of getting together for events such as the Senior's Extravaganza.
"It gives me great pleasure to be here because when I look around I can see so many people I know," Sue said. "I have spent many years as a nurse and a big part of my contribution has been to the aged care community."
"It is important to take an advantage of opportunities such as this to get together and enjoy the company of others. Be as active as you can because by staying active you can stay young."
Member for Northern Tablelands Adam Marshall performed the official opening, and commended the organisers for providing an opportunity for the community to come together and acknowledge they have done to build our communities in to what they are today.