Markets set to mark first birthday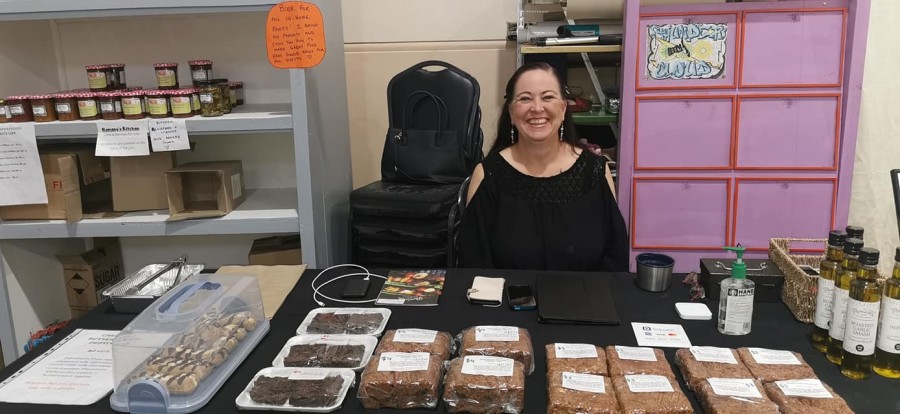 04th May 2021
Guyra Farmer's and Craft Market will celebrate their first birthday on Saturday June 5th.
The market at the Australian Poetry Hall of Fame in Guyra had humble beginnings with only three stalls when it opened during the height of the COVID lockdown in June 2020.
It has now grown to include many more regular stallholders with two of the stallholders opening new shops in Bradley Street, Guyra. Romany Lilly has opened "Silent Hands Cafe" and Sarah Hunt, coordinator at the Guyra Hub, has opened "Our Little Gallery"
The market also hosts Fantasia-boom locally produced jewelry, Sarah Wren with Rawleighs products, as well as locals with plants, local honey and potatoes. Plus there is always music and poetry reading from local poets such as Gladys Wilson and visiting poets like Steve Wordsmith , "Living Legend of Australian Poetry 2021"
The Guyra Farmer's and Craft Market is indoors and all weather and provides a safe space to socialise and connect with friends. If you would like to hold a stall, it only costs $10 per space and you can book a site by calling James Warren at the Australian Poetry Hall of Fame in Guyra on 02 6779 1828 or 0423 378 656.