Northern Schools Prime Lamb Competition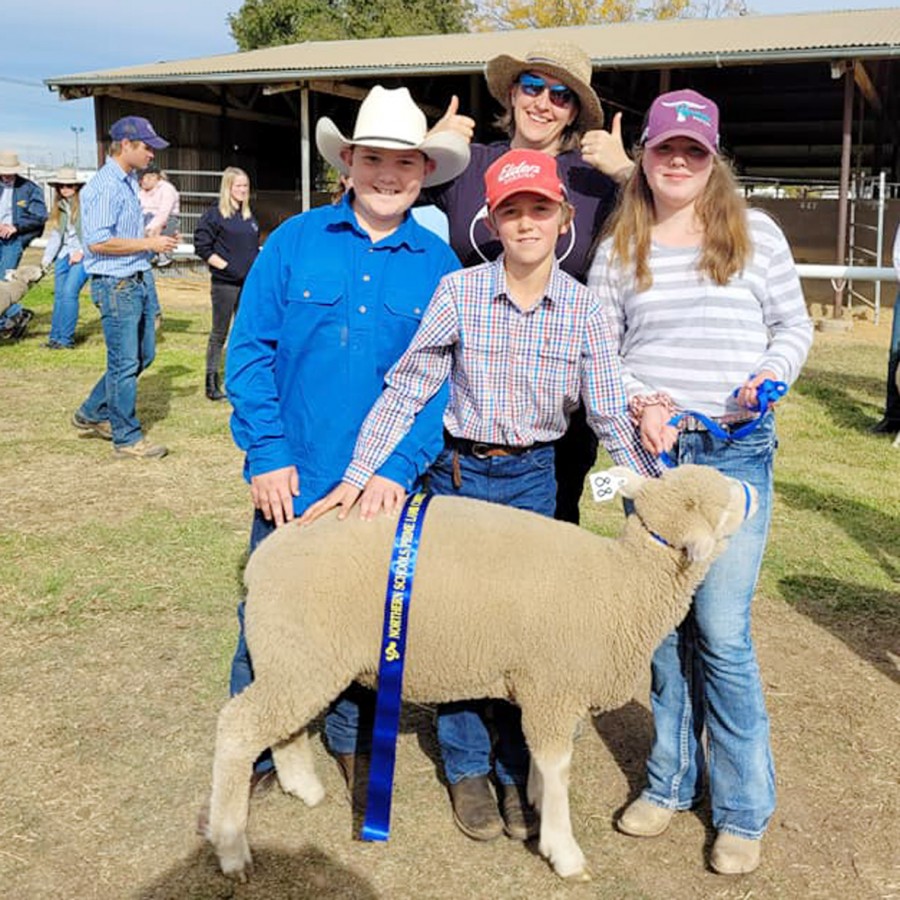 09th Jun 2021
On Tuesday 1st June, fourteen Agriculture students from Years 7-11 at Guyra Central School attended the annual Northern Schools Prime Lamb Competition in Tamworth. They participated with 13 lambs kindly donated by the Presnell, Grills and Jackson families.
They had an outstanding day with their led lamb placing first in a quality line up of lambs. Emily Bull did an outstanding job leading the lamb and was ably assisted by Angus Dullaway and Darcy Grills in the show ring.
The school's 'pen of three' lambs achieved a sixth and seventh placing, also in a very competitive showcase of local prime lambs.
The students well and truly shone in the Junior Judging with Sophie Roberts achieving 1st place and Angus Dullaway placing 2nd for their age groups. Both students demonstrated excellent confidence and understanding of the lambs they were judging, and both stood out for their speaking and presentation skills.
The older students also did exceptionally well with Ashley Donnelly placing 1st and Michael Looker placing 4th in the Senior Judging competition. This is an excellent result considering that there were 200 students competing on the day from schools across the New England North West.