Need a room? The Hub can help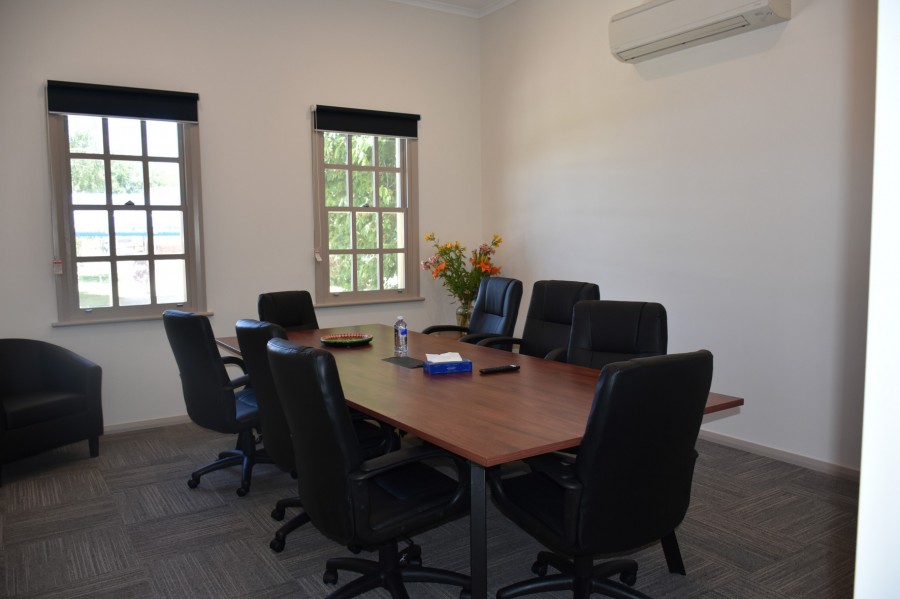 06th Apr 2021
The Hub at Guyra has a number of rooms available for use by the wider community following their recent renovations. Centre Manager Sarah Hunt said that they have already welcomed new users at the centre and believe the facilities would benefit many more.
They have one larger consult room which is suitable for meetings that need the extra space, or for a large group. This has a verandah room attached with self-contained kitchenette.
Two smaller consult rooms are also available which are suitable for private meetings, service meetings and for outreach activities. The Board-Room is suitable for functions and comes with full WI-FI and large screen access.
Community groups looking to conduct cooking classes or lifeskills education are able to make use of the fully equipped Kitchen. It is suitable for functions, with dining for up to 8-10 people. The kitchen has a state of the art large cook top and oven, dishwasher, filtered water and large fridge. You only need to supply the food.
The Computer Room can also be hired for use by individuals or by groups that are fully supervised. It is equipped with computers, large monitors, high-speed internet, Microsoft Office Suite, printer connection, photocopy papers.
All rooms come with full access to the modern well-equipped kitchen and refreshments are provided for each booking including tea, coffee, biscuits, sugar, milk and bottled water. Toilets (including an accessible toilet with shower, auto adult change table and baby change table) are available.
Consult rooms can be hired for $40 full day (or part there of), the kitchen is available for $50 full day (or part there of), the boardroom with internet access will cost $50 full day (or part there of) and Computer room hire is $50 for a full day or $20 per hour.
Bookings are essential and you can book the space for one-off or regular use. Special rates may be available for more than one day per week bookings. Please contact 6779 1635 or email info@the-hub.cc for more information.