New England District RFS members honoured for service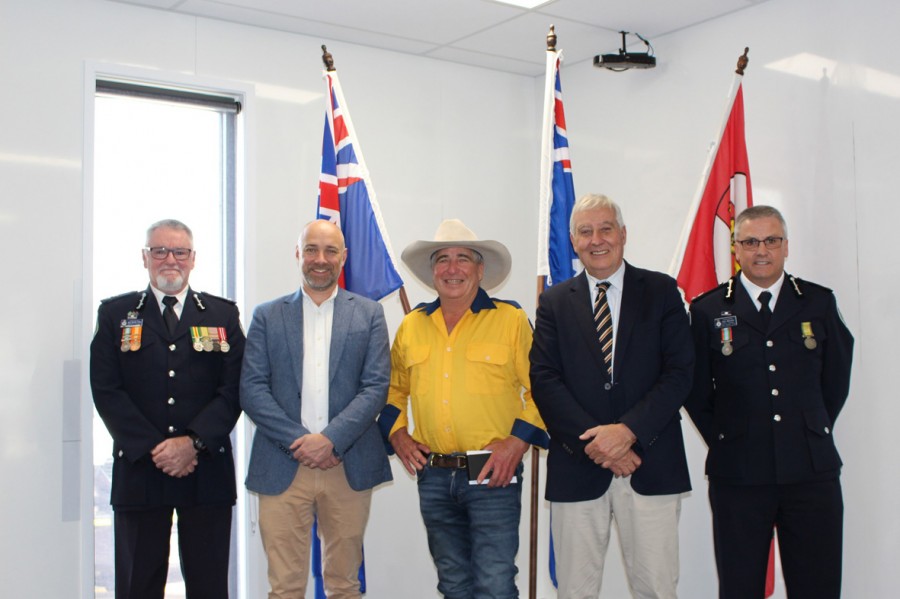 29th Aug 2023
More than 35 members of the Rural Fire Service (RFS) New England District were recognised for their dedication and achievements at a special ceremony in Armidale on August 5th.
Superintendent Sean McArdle presented 21 Long Service Medals and nine National Emergency Medals at the event, as well as presenting one newly appointed Group Officer and six Deputy Group Officers with their Rank.
Superintendent McArdle said these medals, recognising more than 460 years of combined service, are a proud acknowledgement of the commitment shown by these individuals over the years.
Among members who were recognised for long service tenures were Darren Jenkyn and Ronald Walls of Black Mountain Brigade for their impressive 44 years' service to the RFS."
Superintendent McArdle will also award one posthumous Long Service Medal to Kevin Brennan, who devoted 74 years to volunteering with the Enmore Brigade.
With continuing dry weather the Rural Fire Service (RFS) is urging landholders and property managers to exercise caution and adhere to rules when conducting burns on their properties.
Since August 1, firefighters across the state have attended more than 600 fires caused by escaped burns. An RFS spokesperson said that while landholders are encouraged to proactively reduce fuel loads on their property, the primary concern should always be safety.
Heavy fines apply for the unsafe use of fire in the landscape or if a fire escapes your property - landholders who fail to notify fire agencies and neighbours face fines of up to $5,500 and/or 12 months jail while escaped fires attract penalties of up to $132,000 and/or seven years prison and even more on days of Total Fire Ban.
History has shown that problems occur when people do not adequately supervise fires and an escaped hazard reduction can be very difficult for firefighters to contain.
Fire permits are needed during the Bush Fire Danger Period. They're free and easy to get from your local Fire Control Centre or FRNSW fire station. If you're burning, check conditions and don't light up unless it's safe.
RFS members can provide advice about fire permits, hazard reduction certificates, environmental approvals, weather forecasts and how best to prepare and conduct a burn. You can also find more information on the NSW RFS website at www.rfs.nsw.gov.au/safeburning.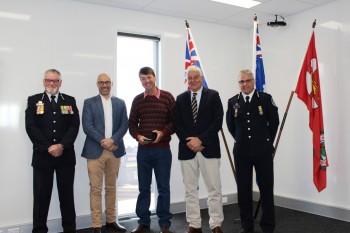 click for larger image