Guyra represented at CWA State Conference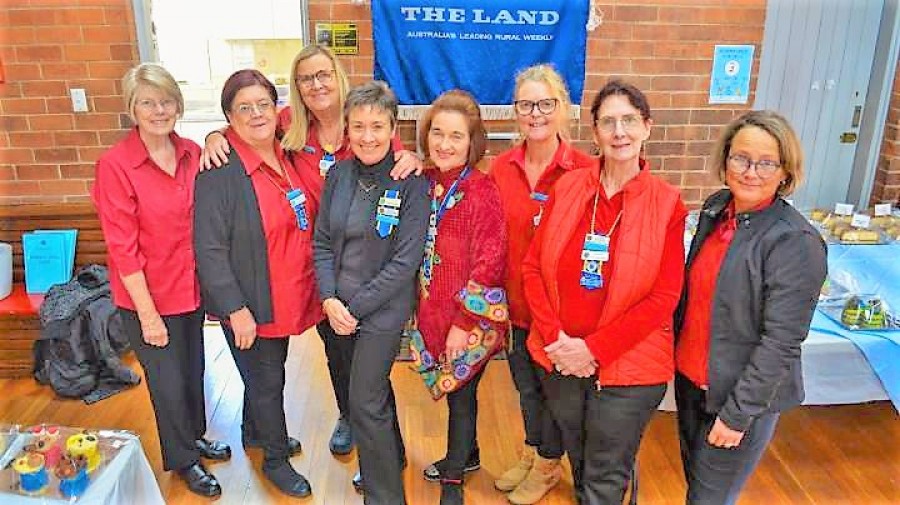 16th May 2023
Guyra Evening CWA was represented at the recent CWA State conference in Bathurst. Christine Gellie and Mary Hollingworth were part of the CWA State Land Cookery Committee, which celebrated record entries and a magnificent competition, while Daria Hadley and Rosie Arena also attended the weeklong Conference.
Along with the key Conference agenda of debating over 20 important motions, the 400 odd members attending enjoyed the Handicraft, Cultural, Ag, Environment and International Competitions.
Four members of both Guyra CWA branches made it to State for their stand out entries in the Cooking Competition. Congratulations to Leigh Ramage, Heather Starr, Kate McDonald and Ellie Mitchell - we are extremely proud of you all.
At the finale Gala dinner the Guyra Evening CWA was in the winner's circle being awarded the Past President's Highly Commended for service to the community and member Mary Hollingworth won the best Scottish outfit, sporting a purple Aboyne dance tartan outfit .
Now in its 101st year the future of CWA looks secure for the next 100, while Guyra Evening CWA goes from strength to strength.
Meetings are held on the first Wednesday of the month at the GALA centre starting at 6pm followed by supper .
Guyra Evening branch will also be represented at the tri-annual Associated Country Women of the World Conference in Kuala Lumper 17th- 24th with member Mary Hollingworth attending .