Supporting our farmers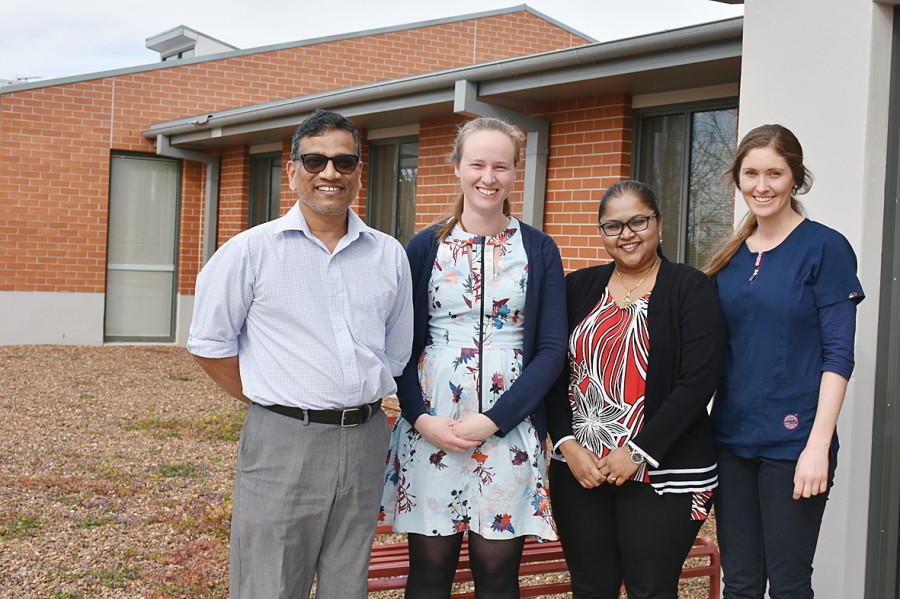 05th Aug 2019
Janelle Stewart
Guyra GP Dr Jey and wife Indrani passed a milestone in June, celebrating 10 years at the helm of the Guyra Medical Centre. They are serving not only the Guyra community but increasingly find more patients travelling from Inverell and Glen Innes.
Indrani said that Guyra Medical Centre, which is co-located with the Guyra MPS, is quite different from many others in the area in that more services are available, such as ECGs, X-rays, accident and emergency.
In response to the ongoing drought, the Medical Centre wants to support farmers and those who are doing it tough.
"We will now bulk bill farmers and those adversely affected by the current conditions," Indrani said.
"To take advantage of this service, just let the receptionist know at the time of booking an appointment."
With three doctors on staff at the Medical Centre they will now be able to take on new patients. They have also just employed an Aboriginal receptionist in order to allow better communication with the Aboriginal community.
To ensure the smooth running of the centre, patients are advised to book for a longer appointment if they need to discuss more than one problem at a time.
"The doctors do try to run on time, but are sometimes called into the hospital if there is an emergency," Indrani said.
"Also if you need a medical referral, please make an appointment with the doctor and try not to leave it to the last minute."
Patients are also advised that requests for scripts will not be taken over the phone if it is more than three months since you have seen the doctor.