Create your own fibre art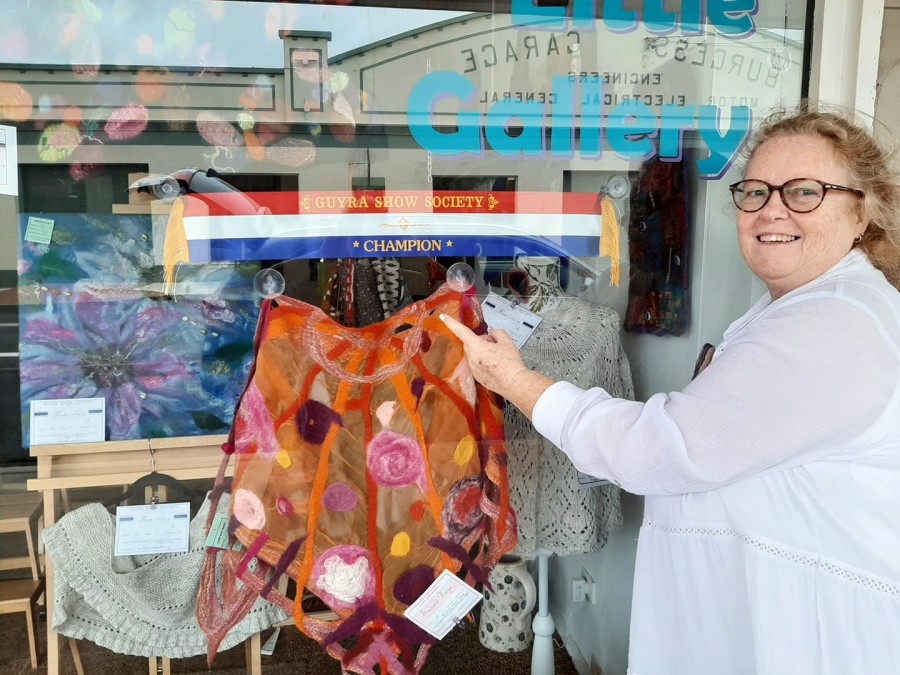 09th Jun 2021
'Our Little Gallery' is holding its first workshop this weekend. You can learn the techniques of Welt Felting, and how to create your own felt wall art.
Sarah Hunt and sister Louise Pearson are the talent behind 'Our Little Gallery', which has been open since November 2020. They stock a colourful array of fibre art produced with in line with their ethos of sustainability and love of natural fibres.
They are now sharing some of the skills used to create their work. The cost to participate in the workshop is $80 for Tuition plus $25.00 for Fibre and Embellishments.
During the workshop you will learn Wet Felting Techniques
* Laying out - exploring fibre
* Felting - wetting out and rolling
* Fulling - finishing
* Displaying - how to show your ARTWORK
The workshop will take place at the Australian Poetry Hall of Fame over two days this Saturday 12th June from 10am-12noon and then Sunday 13th June from 12 noon-2pm
Refreshments are available during the Guyra Farmers and Craft Market. Numbers are limited and to book in call Sarah at 'Our Little Gallery', 0478 170 862.