Michael Kean named Volunteer of the Year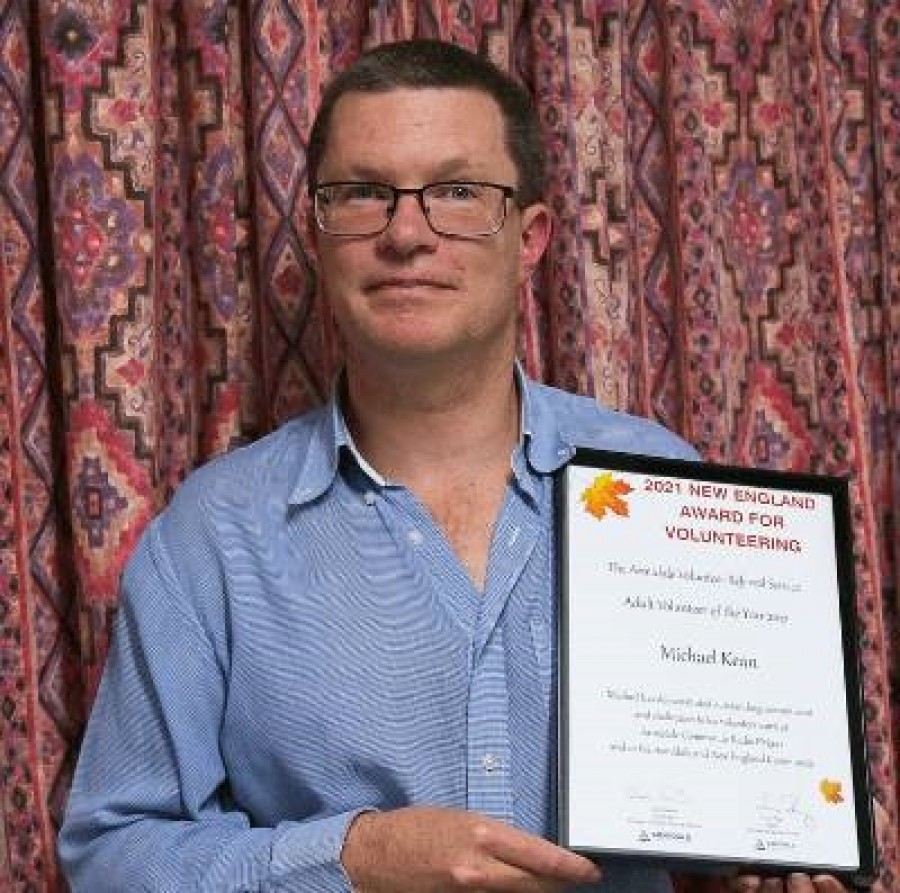 28th Sep 2021
Janelle Stewart
Michael Kean from Black Mountain has been named as Volunteer of the Year for New England at the 2021 Volunteer of the Year Awards. Many will know Michael for his technical skill via his business Cool Country Consulting, however he also manages to find a few hours each week to help keep Armidale Community Radio 2ARM FM on air.
2ARM FM has been broadcasting for over 42 years to Armidale, Walcha, Uralla, Guyra and all areas in between, and is almost completely run by volunteers, including 32 announcers.
As well as being one of the station's volunteer presenters, Michael is also the deputy president of the management committee and volunteers his technical expertise to improve the quality of on-air presentation.
Over recent years, he has helped to replace and upgrade aging studio equipment, as well as keeping the station's website and social media channels up to date.
He also helped the station to stay on air during COVID lockdowns, with many of the station's presenters working from home providing important information and feedback for the local community.
The radio station was also awarded the category of Volunteer Team of the Year, which recognises volunteer groups of two or more people.
Michael said that what he enjoys most about his role is keeping the community informed. Next week he will present Episode 203 of his show 'Life with Mike', which he has been presenting for the last four years.
Most weeks he spends a couple of hours on the weekend on the management side, another couple of hours preparing his show and around five hours on air presenting which he says is the 'fun part'.
Michael said that he finds his role rewarding and that he gets a lot of enjoyment on a personal level, and also gets a lot of satisfaction from helping others. He enjoys being part of the team who he believes is very deserving of the group award, because they all put in a lot of hours to keep the station running.
Michael also has another volunteer role as admin of the 'Guyra What's on Your Mind' Facebook group. After identifying a need for somewhere for residents to ask questions, share news, and find out what is happening in the local area, he created the group and it has become extremely
popular.
The group has become a meeting place for residents, new and old, and has now grown to over 2000 members.
Guyra residents can listen to 2ARM FM at 92.1FM. It is also available to stream online or via various radio apps.