Supermarket workers at the front line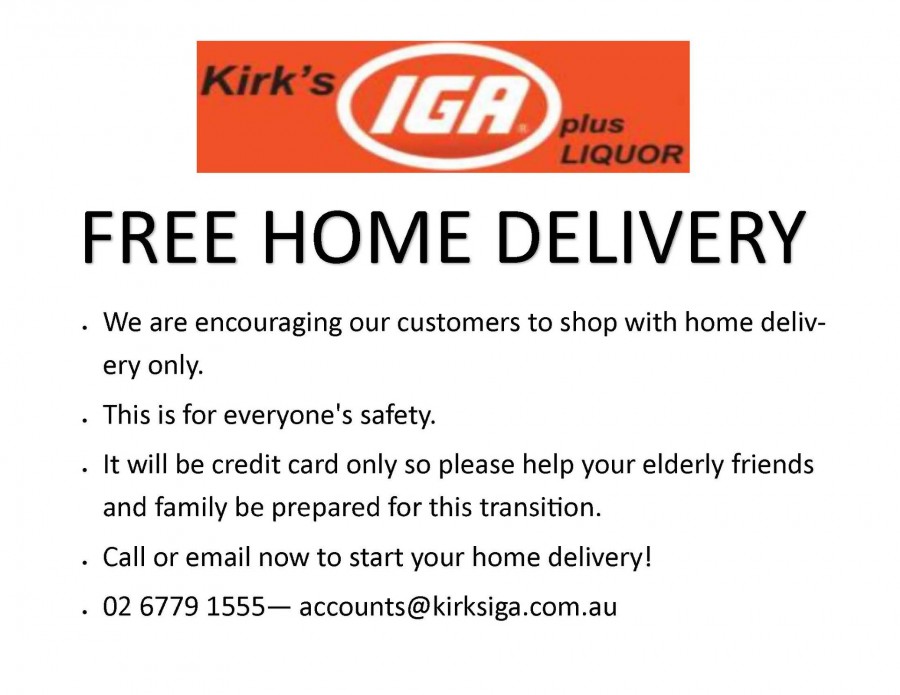 01st Apr 2020
Janelle Stewart
During this time of uncertainty, when we are all feeling the strain, supermarket workers have been at the front line. Manager of Kirks IGA Harry Kirk has praised both his staff and the Guyra community for their efforts during this time.
"Despite the increase in demand the Guyra community has been great to deal with and there has been no bad behaviour in the store," he said. "At the same time the extra workload has been stressful for my staff so next time you come in, take the time to thank them for their hard work."
"They are the ones who are keeping your cupboard and fridges full and they are the ones who are unpacking up to 40 pallets of groceries each week in an effort to keep up with the demand."
"They deserve a thank you, as do our junior staff team who have been working extra hours to keep up with demand," he said. "It is very daunting for them to be at the forefront of panic buying, so please be considerate of that."
"Key items such as flour, sugar, hand sanitiser, tissues, and toilet paper are on backorder at 850 % of demand," he said. "These items are being trickle fed to us from suppliers and we can't predict when they will arrive, but we are doing our best to ensure equal distribution to customers. If anyone has a large order if they contact us and we will try to help fulfil their needs."
Harry said that there have been a few out of towners coming into the store and they have been closely watched by staff to make sure they don't take too much.
Regular customers will notice changes to how the store operates as restrictions tighten and they endeavour to adhere to government guidelines. This includes a sanitisation station at the door and social distancing at the checkout. They are working towards asking customers to pack their own groceries and also encouraging customers to make the move to remote ordering by phone or email.
This will reduce the potential for the spread of the virus, and further protect staff and customers. The doors will remain open, however as more people are being encouraged to stay at home, they are expanding delivery options.
To ensure this service runs smoothly customers are encouraged to put in a weekly list and staff will complete the order. Orders need to be submitted by email to accounts@kirksiga.com.au or by phone 6779 1555. Payment will need to be by credit card if possible, and they are encouraging family and friends to assist elderly residents with the transition.
While every effort will be made to complete the orders, if products aren't available please advise if you want the item substituted or if you would prefer not to receive the item. These orders will be delivered inside the town boundaries and they are working towards twice a week delivery to a central location in Black Mountain. For other out of town areas arrangements can be made for orders to be sent out with mail runs.