New and old get together in Guyra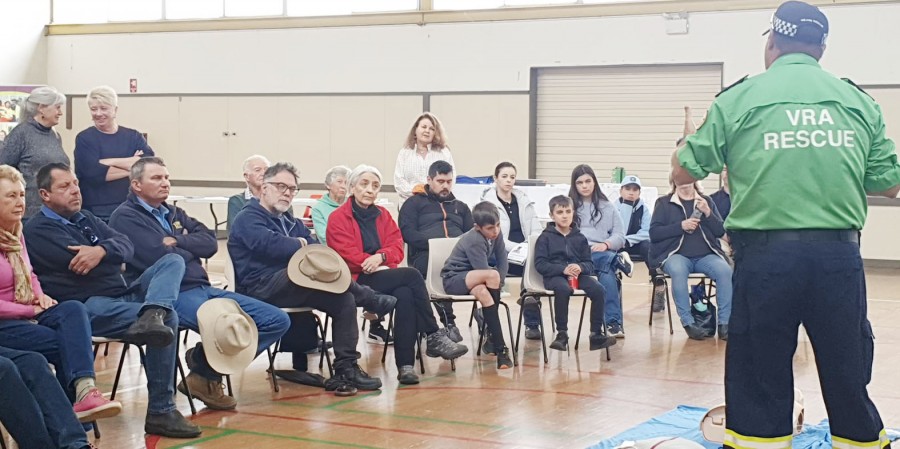 07th Nov 2023
The Guyra and Community Progress Association (G&CPA) held the first of what they hope will be an annual 'Welcome to Guyra' Community BBQs on Sunday.
G&CPA secretary Sonya Wallbridge said that it was a fantastic morning.
"It was lovely to meet some of Guyra's newest residents, Ben Lomond residents, and catch up with more familiar face," Sonya said.
"Guyra's Volunteer Rescue Squad (VRA) were excellent and did an amazing job presenting invaluable Defibrillator training and interactive CPR, Snake/Spider bite First Aid. Our sincerest thank you and gratitude VRA.
"A shout out and thank you also to Jason from New England Community College, Eryn from Family Support Services/Guyra Playgroup, Jane from Armidale Regional Council , and our wonderful Progress members for supporting this event.
"Everyone enjoyed the delicious BBQ lunch of succulent meat from Jason and Laura at Top of the Range Meats Guyra.
"Guyra and Community Progress Association look forward to growing this new initiative as an annual event - next time hopefully with more favourable weather, but hey we are more than grateful for the rain! "
The winner of the lucky door prize of a Snake and Spider Bite First Aid Kit was Marie Grills.
This event was made possible by NSW Government Stronger Communities Grant.