Lamb and Potato Festival gets underway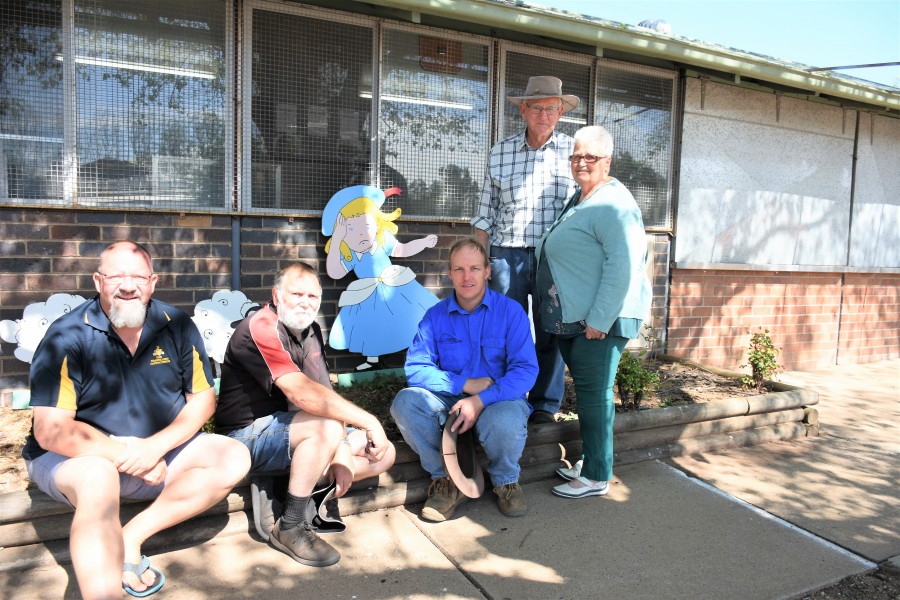 15th Jan 2020
Janelle Stewart
Last-minute preparations for the 34th annual Lamb and Potato Festival were well underway on Tuesday for the event which will run from January 15th to 27th.
While conditions have not been ideal, the small committee has plenty of experience in pulling together a fortnight of food, entertainment and things to do and see.
President Steve Mepham was onsite on Tuesday as the tent city started to grow along the highway and said that things are on track for a great Festival.
"There were a few rumours that the festival was not going ahead, but lots of things have been thrown at us in the past, including tornadoes, and a drought was not going to stop us," Steve said.
"We're still here, the stallholders are still coming to support us and we are just waiting for the food to come in and we will be right to go."
"The drought has made it tough for everyone and we have seen quite a turnover in stallholders, but that has also been an opportunity for a bit of change," he said.
"Yes we have lost a few who have not been able to get here due to the drought and fires, but that also means that about one-third of the stalls are fresh so there will be something different to look at."
At this time of year, the committee usually look to the skies hoping for fine weather, but this year nothing would be more welcome than rain.
"We are trying to maintain a positive outlook and if it rains, may it be good rain that fills our dams and we will be out dancing in it along with everyone else," Steve said.
The committee is always on the lookout for new helpers with the core group of workers now down to about six members who take on the bulk of the organisation and decision making. However, there are lots of small roles that they would welcome new blood to come along and help with.
"We would welcome anybody who wants to help physically and take some of the pressure off the committee," he said. "There are all sorts of little jobs that need doing, from wiping down tables to picking up rubbish or working the PA system, anyone can come along and contribute as much or as little as you like."
"We've done it tough in the bush this year and would really appreciate people from outside coming in and spending money and supporting our town. Come along and help us through this tough time and find out a bit more about our town."
If you haven't visited the Festival before it is best described as an up-market, market stall that runs for two weeks. During the week it's pretty much about market stalls, food, and music. On the weekends there are extra activities including the Drought Concert on January 18th, the Show and Shine on January 25th, Antique Machinery, Military Vehicles, Vintage Caravans and lots more.