Rotary Christmas Raffle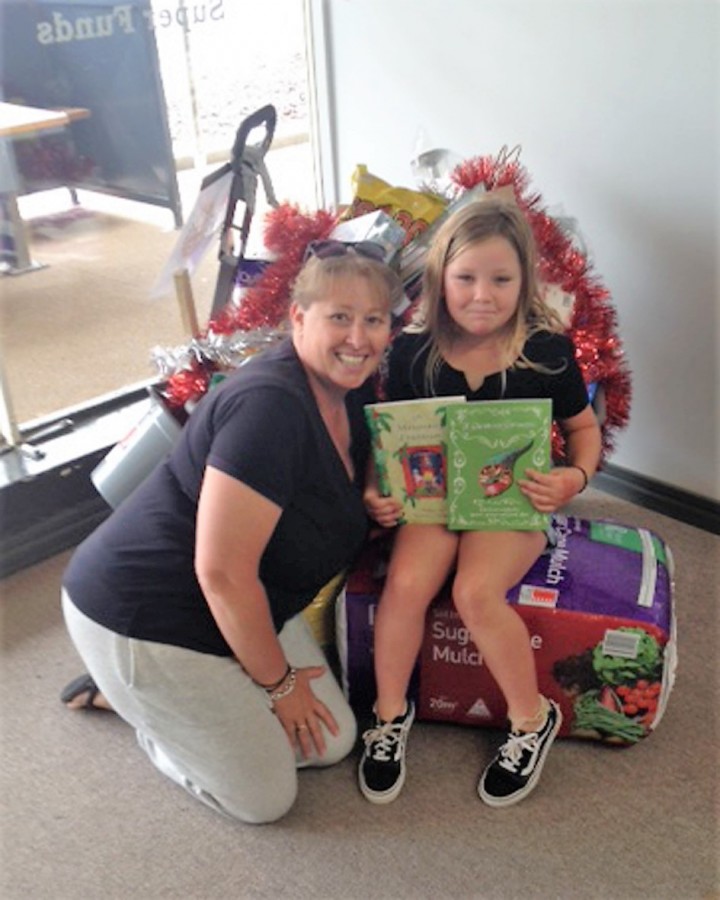 22nd Dec 2020
The Rotary Club of Guyra conducted their annual Christmas Raffle over the past month and this year, instead of a wheelbarrow full of goodies, the Club decided to raffle a garden trolley filled with groceries and other things.
The Rotary Club extends sincere thanks to Chris Sole, for allowing the trolley to be displayed in the window of the Sole Taxation office for all to see. The Club also thanks Dasha's Hardware, IGA, Guyra Pharmacy, GrazAg Guyra, Nutrien Ag Solutions, Brisk Trading, and individuals for their generous donations towards the Christmas Raffle.
Most importantly, the Rotary Club of Guyra thanks everyone who generously supported the Club by purchasing raffle tickets. Your support is greatly appreciated and enables the Rotary Club, in turn, to provide support to those in need.