Local Innovator features in NAB calendar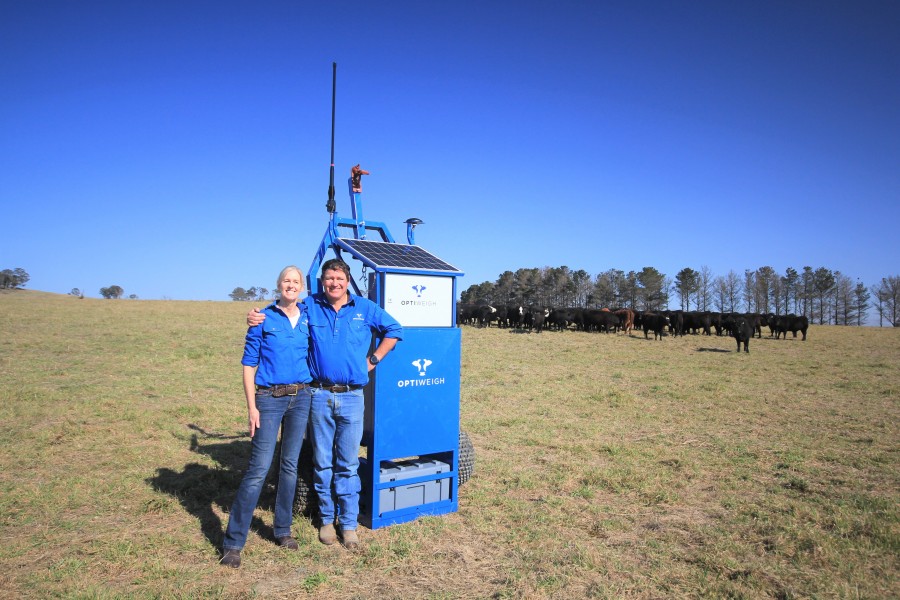 30th Nov 2021
An innovator from the Guyra district is among those from across regional and rural Australia who have been showcased in National Australia Bank's 2022 Regional & Agribusiness Calendar.
The calendar shines the spotlight on 13 inspiring stories of NAB customers who are pioneering new technology and bold new approaches to traditional farming methods.
After a career in agricultural commodity trading, Bill Mitchell developed Optiweigh which is an automated, solar-powered, satellite-connected weigh station that can be hitched to a vehicle and left in a paddock with a salt lick or other attractant.
Once in place, producers can use it to remotely monitor their animals' weight gain for better grazing management and eliminate the need for yard weighing. The result is healthier, more productive, less stressed animals that can be marketed in a more targeted way.
NAB Executive Regional and Agribusiness, Julie Rynski, said the calendar is a celebration of innovators, visionaries, and future thinkers.
"Choosing a life in regional Australia and agribusiness has always attracted tough-minded individuals with the courage and resilience to manage shifting conditions, from fluctuating market prices to weather events, but today's challenges are growing even more complex," Ms Rynski said.
"There's exciting momentum building right across regional and rural Australia. In all sectors, businesses are embracing the idea of evolution and innovation, with eyes even more sharply focused on future opportunities.
"And at a time when so many businesses are doing it tough, we're encouraging everyone to visit our wonderful regions and support local businesses.