Bank backs local community with cash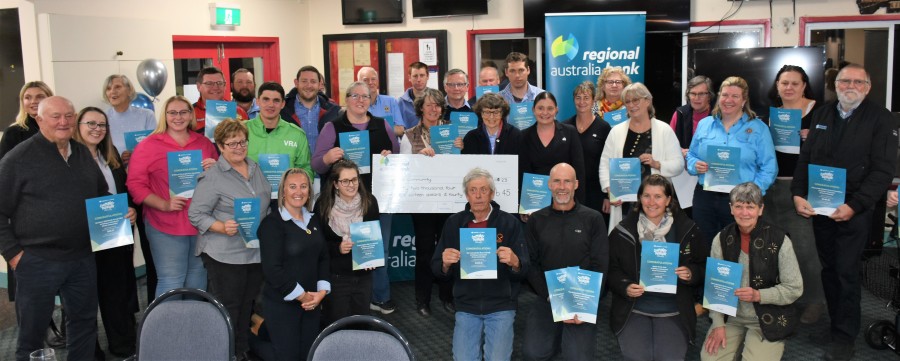 15th Aug 2023
Guyra sporting clubs, community groups and local schools were among organisations recognised and presented with cheques as part of Regional Australia Bank's Community Partnership Program last week.
To cap off another successful year of the popular program, Regional Australia Bank hosted a presentation evening on Tuesday, 8th August, donating over $62,000 directly to the local community. This was a significant increase from last year's total of $46,720.
Regional Australia Bank is passionate about supporting regional communities and local staff said they are delighted to see the Community Partnership Program going from strength to strength.
Now in its 15th year, the Community Partnership Program has continued to grow since it was first introduced. In Guyra 46 organisations are registered for the program.
The top five recipients this year were Can Assist- Guyra Branch $14,827.14, Guyra Rescue Squad $3,596.74, Guyra Junior Rugby League $ 3,282.15, Guyra Central School P & C $3,033.14 and St Mary of the Angels P & F $2,935.97.
Recipients on the night praised the program which helps in providing their groups with a guaranteed source of funding with which to support their work in the community.
The Community Partnership Program allows Regional Australia Bank members to support their local community simply by transacting with a selected savings account and nominating their choice of organisation from the list. Regional Australia Bank then calculates the average annual balance and donates the equivalent of 0.75% to the chosen group.