Guyra Unites for Major Fundraiser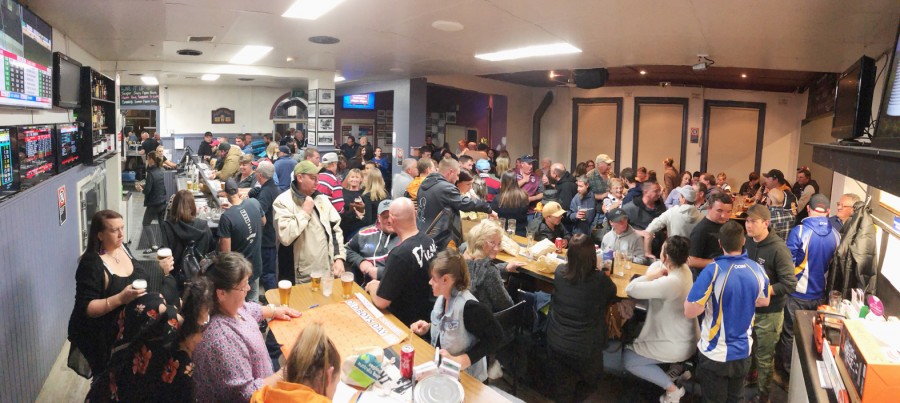 06th Aug 2019
GUYRA United Soccer Committee
On Saturday the 3rd August the Guyra United Soccer Club held a major fundraiser 'Old Boys Day' in support of Darryl and Carol Dowden.
The day was a huge success smashing the set goal of $10,000 with the final amount being raised a massive $17,100.
We had the best day with beautiful weather and the amount of support and generosity shown by the Guyra community was overwhelming.
A special thanks to the Glen Innes club for two amazing nail-biting games and for their generous donation to our fundraiser, it was very much appreciated.
Special mention to everyone who donated prizes for our raffles and auctions: Adrian, Jo, David & Betty Cameron, Jamie & Jenette Williamson, Trent Waterhouse, Ramage Engineering, Donald & Leslie Rolff, Scott & Rebecca Tibbs, Darrin Towells, Jason Marriott, Main Hair Design, Costa, Hammond's Plumbing, CT Electric, Damien Berridge, Dasha's Hardware, Ashley White, Carol Brennan, Guyra Country Fresh Hot Bread Shop, Phil Collins, Jamie McCormack, Guyra Fuels, Aaron & Sam Mendes, Sportspower Armidale, CJ'S Coffee, Grill Monkeys, Jacko's Jukebox, Grant Roberts, Guyra Junior Rugby League, Highland Petfood and Kirk's IGA.
Another massive thank you goes to Terry Williams for being our auctioneer on the night. A special thank you to our major sponsor The Royal Hotel for all their support. A very big thank you to everyone who helped cut and deliver wood.
Once again thank you to everyone who attended the day and donated. Guyra is a small community with a big heart.
Guyra United
Soccer Committee.