Membership drive for ratepayers association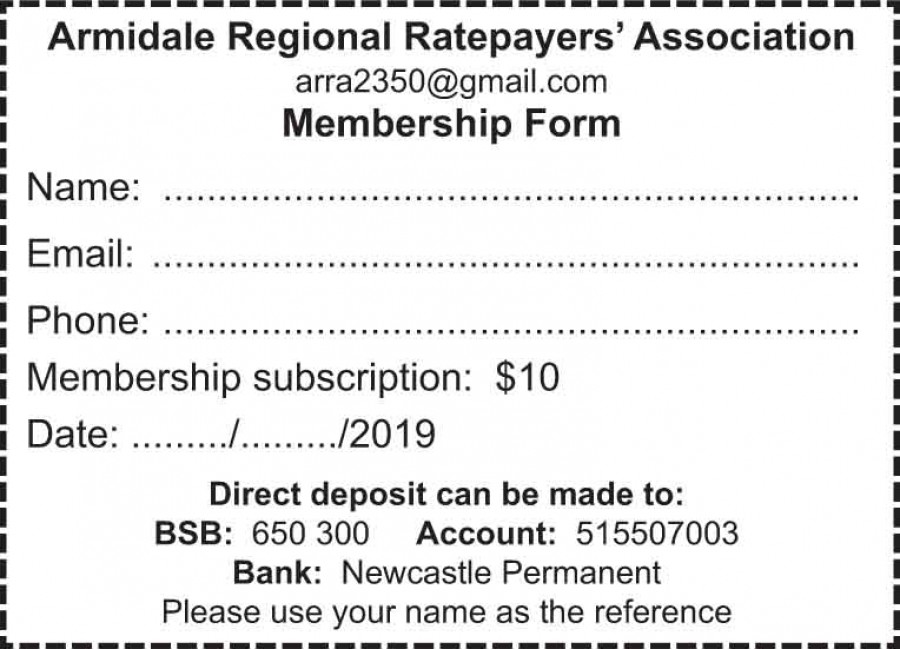 18th Sep 2019
It's time for the rate payers, residents and community groups within Armidale Regional Council to stand and unite to form a strong and viable voice to assist elected councillors in their policy making at council level.
The Guyra/Armidale Regional Ratepayers Association (G/ARRA) has a new look and focus on the whole region, with a valid and active link with the administration and councillors of Armidale Regional Council. So come on board and join the association for only $10 per person per year.
A general meeting will be held on Monday September 23rd at the Armidale Bowling Club starting at 5.30pm. Come and voice your opinion or listen on important issues such as drought and water crises, the possible privatisation of the Armidale airport, the proposed harmonisation of the rate and charges, a special rate variation for 2021 and many other issues.
It is G/ARRA's intention to rotate meeting venues between Guyra and Armidale in the future.
You can become a member by completing the attached membership form which can be dropped into the GALA centre where a box will be available.
If you would like to know more please contact Rob Lenehan on 0412 669 373.