September start for main street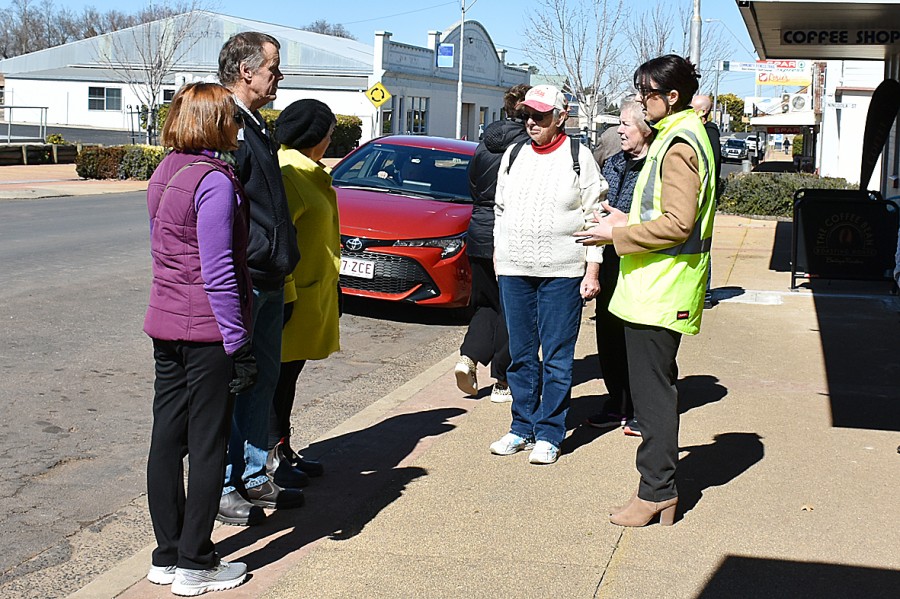 21st Aug 2019
Janelle Stewart
Two long-awaited Guyra projects are set to get underway in the coming months. Work on the main street upgrade and the Mother of Ducks Lagoon will begin in September/October depending on the weather and the finalisation of plans.
Eleven local residents joined council staff last week for a look at plans for both projects. They then toured the main street to see how the plans will be put into action.
The main street upgrade, which was set to start in July 2018, has been on the backburner due to the discovery and subsequent extraction of underground fuel tanks.
Leah Cook (Service Leader Asset Planning and Design) said that work will now be carried out in three stages with the first stage involving the fuel tank remediation and a review of structural awnings now complete.
Ms Cook said that costs to date to undertake these works have been approximately $600,000, with the majority of expenditure associated with the environmental remediation.
Stage 2, which will see road rehabilitation and reshaping to address cross fall issues between Ollera and Nincoola Streets, is expected to get underway once the weather warms up and will be completed prior to Christmas.
Ms Cook said that in conjunction with road construction activities, council is working closely with Essential Energy around the extraction of the electrical wiring which is currently in the awnings.
The final plan is due in September and funding for the electrical component will be in addition to council's $2.7m budget. At this stage, she said it is unlikely that the wiring will go underground as was originally planned, due to the fuel tank contamination.
The contamination issue also means that the current footpaths will remain in place, and will instead be resurfaced rather than replaced.
Business owners in the main street will receive an allocation of paint and street beautification works including street furniture, community art and landscaping remain part of the plans.
Ongoing soil monitoring will still be required to continue for a period of time between Nincoola and MacKenzie Street, with work on this block being postponed until the 2020/21 financial year. This will be the third and final stage of the project.
Work on the Mother of Ducks Lagoon is also set to begin in September, with completion expected before Christmas. This will involve semi formalising the free camping area, associated roadworks and drainage, updated signage, new shelters, tables and BBQ's and replacement or refurbishment of the toilet block.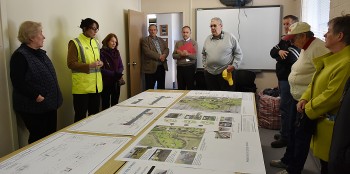 click for larger image