Spotlight on business - Sarah Wren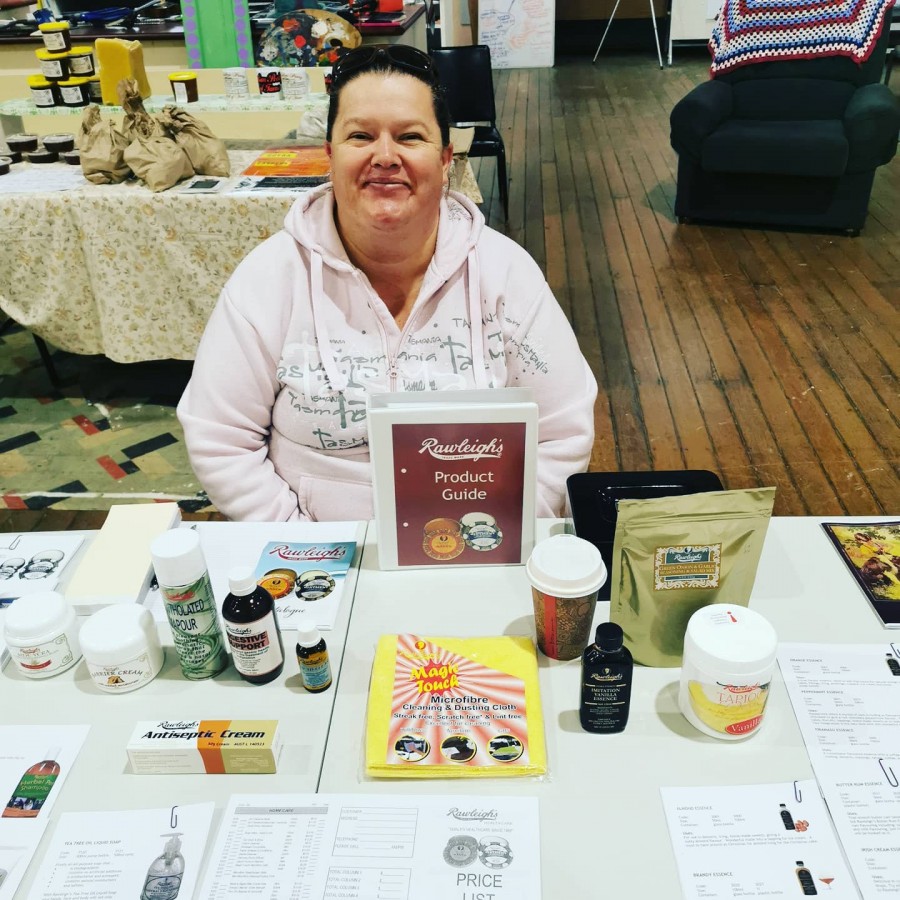 23rd Sep 2020
When did you move to Guyra and what brought you here?
My family and I moved to the Guyra area at the end of 2016. Originally, we are from Glen Innes but moved away about 13 and a half years ago and the kids and I were missing family, so we decided to come back. How long have you been in business? I only started up selling Rawleigh's at home in July 2020. I am only a newbie and finding my feet. It is only a hobby to keep me busy, in the spare time, while I care for my mum.
How many staff do you employ?
It is only myself, but my son helps every now and then.
What services do you offer?
I am an independent Rawleigh's Healthcare Distributor, local to Guyra and surrounds. WT Rawleigh Medical Company was established 125 years ago, it has changed hands over the years but has always had the good reputation of superior quality products which are still being produced today. I sell all the available products from home, on Facebook and at the local Guyra Farmer & Craft Markets most Saturdays, I also have a drop off/pick up available for the local area and can post nationwide. The Rawleigh's Healthcare Products include medicinal, animal care, homecare, nutrition and personal care.
What is the best/worst thing about owning your own business?
Best thing – getting out of the house most Saturdays, meeting new people, and seeing people reminisce over their loved ones using the products and reminding them of the yonder years just from the look of or the smell of the product. Worst thing – I have not found one yet
How have things changed since you started?
More and more people are now knowing I am here and I am having repeat customers already.
What effects have challenges such as drought, bushfires and coronavirus had for your business?
Although I applied to Rawleigh's in the early months of the year, I was not able to have my application passed as the Head Office in New Zealand was closed due to Covid­19. I guess that is a blessing in disguise as we would not have been able have the products nor be able to be at the markets.
Do you get good feedback from your customers?
Yes, there has been a lot of good feedback thus far.
Any advice for people starting out in business?
Although this is just a hobby for me, I say go for it! What is the worst that could happen? Fail?! But Failing is a good thing because it means better things are coming as FAIL means First Attempt In Learning! And because of that you get stronger. ??
Final thoughts?
I like to support locals and I appreciate the locals supporting me. I look forward to going to the markets in Guyra on Saturday to meet the new faces and of course the regulars every weekend. It's good to see that Guyra is trying to find new ways of bring events, businesses and people back to the area.