Back in the classroom after lockdown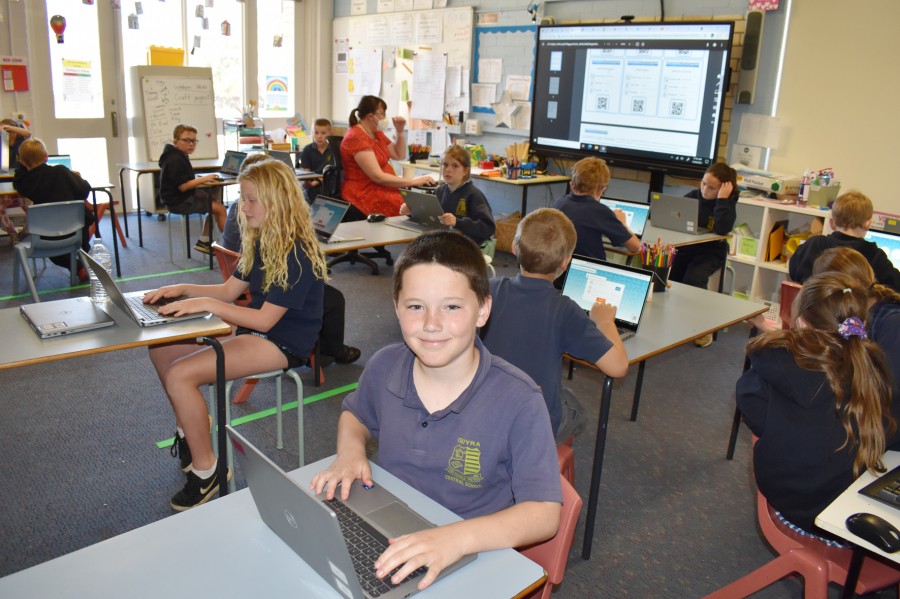 14th Sep 2021
Guyra Central School Principal Michelle Nicholson said it is with great relief that the school welcomed back all of their students and staff on Monday 13th September 2021.
"We have many people to thank for their amazing effort during our lockdown period," Mrs Nicholson said. "The commitment of our cleaning staff, working tirelessly to ensure that the school is 'shining' inside and out.
"I have watched with admiration the partnership development between staff and parents/carers. I believe that it is important, as we transition back into face to face learning, not to lose these relationships.
"The NSW Department of Education continues to work closely with NSW Health on the latest advice and I will always pass on recommendations to our community as they are provided to me.
"NSW Principals have been advised that the last official day for Year 12 attendance will be Friday 17 September.
NSW Education Standards Authority (NESA) has released a revised timetable for 110 HSC exams over 19 days, beginning 9 November and ending on 3 December.
"NESA will provide HSC data to UAC so ATARs can be released from 20 January just before HSC results are released on 24 January.
"At Guyra Central School we will continue to offer personalised curriculum and instruction for our Year 12 students during this challenging time. Year 12 students will be provided with all relevant information around this opportunity, with continuous, and supported preparation leading into commencement of HSC Exams."
"We are well placed to host our Year 12 HSC exams at Guyra Central School and do not face the challenges that some of the larger schools across NSW have before them," Mrs Nicholson said.
"A COVID-safe plan for exams will be in place including mandatory double dose vaccination for all staff on site, strict protocols to reduce mingling, distancing in exam rooms, masks worn indoors and outdoors, check-in and health screening as well as ventilated exam rooms. HSC students are also being strongly encouraged to get vaccinated in time for their exams."
"Unfortunately, under Level 3 restrictions, we are not permitted to run the Kindy Transition or Year 6 – 7 transition programs. We will inform all families when we are permitted to implement these programs. Mrs Sarah Farmer has produced some amazing resource and learning activities for our Kindy 2022 students. I hope you all enjoyed your beautiful transition 'learning from home' packages."
"Thank you to everyone for working with the school during this very challenging passage of time. We really have been able to 'feel the love' from you all and I hope your learning from home experience has been rewarding.