Extended power outage as damaged poles give way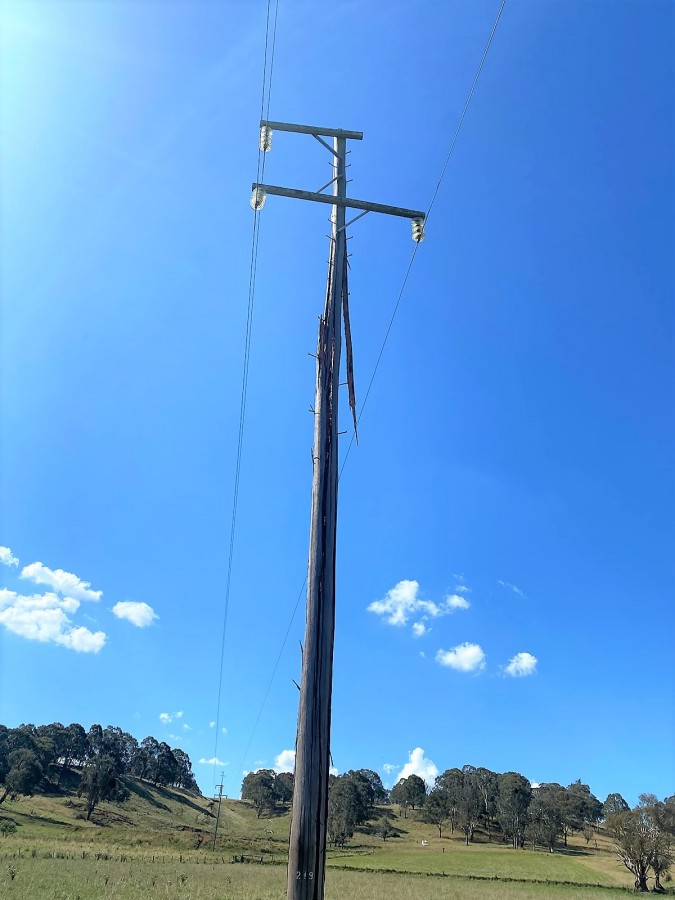 22nd Feb 2023
Essential Energy crews
responded quickly to an unplanned power outage that affected Guyra and surrounds on Saturday afternoon.
Electricity network protection equipment operated automatically after detecting a fault, switching power off to 1,981 homes and businesses for safety around 12.40pm on Saturday.
The outage affected customers in Guyra, Ben Lomond, Black Mountain, Llangothlin, Baldersleigh and surrounding areas.
Crews attended and found a fallen powerline and three high voltage power poles which had significant damage, on the main powerline between Glen Innes and Guyra.
It is believed the poles were struck by lightning during storms last Tuesday night. After ensuring it was safe to do so, power was restored to 699 customers by 3.10pm on Saturday.
Additional crews and equipment were brought in from Glen Innes and Armidale, to assist local Guyra crews to replace the damaged poles.
Ground conditions made access difficult, however crews worked to replace the poles as quickly as safety allowed.
Power was progressively restored to all customers between 1.55am and 2.35am on Sunday morning.
Essential Energy sincerely apologises for any inconvenience and thanks customers for their understanding and patience as crews worked to complete repairs and restore power safely customers.