Alternative departure gate for smaller aircraft at Armidale airport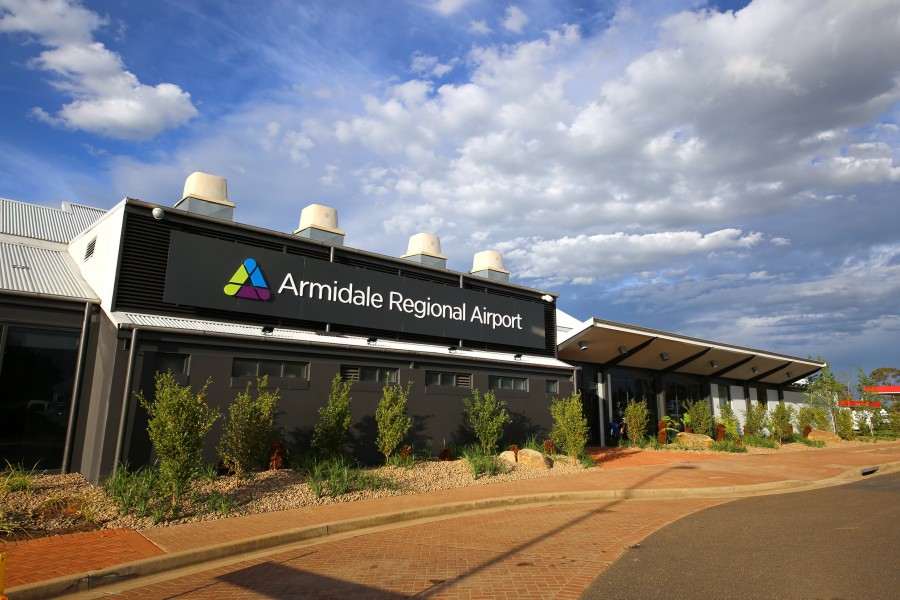 04th Jul 2023
An alternative departure gate (Gate 3) is now in operation at the Armidale Regional Airport to cater for airlines that fall beneath the Federal Government's 40 seat passenger threshold and do not require security screening.
From the end of June, the Federal Government will no longer be subsidising a national security screening process in regional areas. The alternative departure gate will service all REX and LINK Airways aircraft that fall under the federal government threshold. All Qantas passengers will continue to be security screened through the current departure gate.
Armidale Regional Council Mayor Sam Coupland said that the cost for national security screening should not be borne by local ratepayers.
"We are fortunate with our new terminal to be able to modify an existing area, and we have partnered with REX and Link Airways to operationalise the new departure gate," said Mayor Coupland.
"Other regional airports affected by the federal funding withdrawal have not been able to juggle the operational logistics as easily.
"REX and LINK Airways were offered the opportunity for their passengers to be screened, albeit this came at a cost. The fact that we have terminal space and maintain good working relationships means we were able to accommodate their needs, arriving at an outcome that secures a competitive market for air travel in our region and in turn, minimises any reduction in services or increase in costs to passengers.
"Because the Federal Government is no longer subsidising the security program, airports like ours, servicing smaller travelling populations are at a disadvantage.
"This approach becomes difficult as the cost of operating screening services is borne by a relative few compared to metropolitan ports. If costs are ultimately passed onto the traveling community, it means proportionately higher airfares for regional travellers and these proportions are way out of whack. It's a cost that could ultimately affect demand for regional air travel and lead to a reduction in air services for many regional communities."
Council will continue to advocate for a workable, long-term solution to the impact the current federal funding model has on maintaining security screening services at smaller regional Tier 2 airports generally.