Memorial Avenue tree planting completed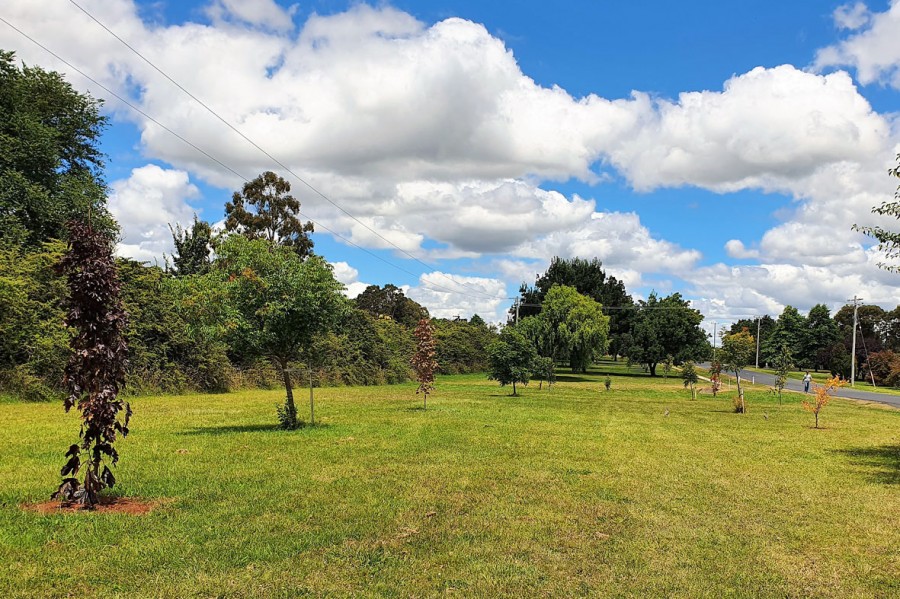 15th Feb 2022
The Guyra Garden Club has completed the Tree Planting in the first stage of the Memorial Avenue. Funding was received from the Foundation for Rural and Regional Renewal Grants program.
The planting of a memorial avenue as envisaged by a 1951 resolution of the former Guyra Shire Council was completed on Saturday 22 January. The
memorial trees consists of 27 spring flowering species of advanced trees.
The Guyra Garden Club have been working successfully with the Armidale Regional Council. President Wendy Mulligan said that the Council have been able to mark amenities so that the trees when planted will not pose a problem with these amenities.
In addition a beautiful spring garden in the style of a mandala is still proposed for land at the southern end of the memorial avenue that will be visible from the New England Highway.
A Spring Flower Festival will be held in the future to celebrate Guyra's unique cold climate. The Garden Club would like to thank Scott McFarlane his assistance in planting the trees.