Exploring wellness in our community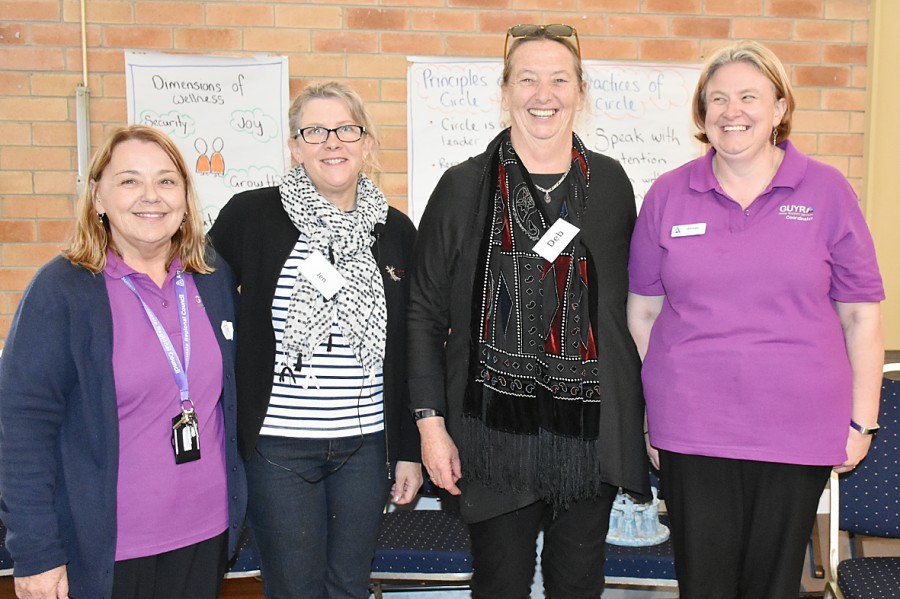 31st Jul 2019
Janelle Stewart
A group of 37 members of the Guyra community answered the invitation to explore what 'wellness' means to them. They gathered at the Guyra Bowling and Recreation Club on Thursday July 23rd, using approaches based in conversation and participatory process to discover and learn together.
Facilitated by Debra Pugh and Jenni Carlin from New England Sector support team (NESST) in conjunction with Guyra Home Support Services, there were many connections, insights and new friendships developed during the workshop.
"Participants came with curiosity and interest to learn from others, share, hear stories, meet with friends and to learn together," Debra said.
"The most common one-word responses to the check in question of 'What is one thing that brings me joy?" were family, grandchildren, and friends.
"Participants were also asked to identify three commonalities in their shared stories and the most common of these were family, friends and kindness.
"When asked 'What does wellness mean to you? What could it look like?" the most common responses were happiness; family; health; exercise; and friendship," she said.
"And finally "How can the community help to build wellness? The most common responses involved keeping socially active and physical access to the community."
Participants reported that they had an enjoyable day and were leaving with increased knowledge and learning. People had forged new friendships and had built on old ones.