2021 Lamb Show and Sale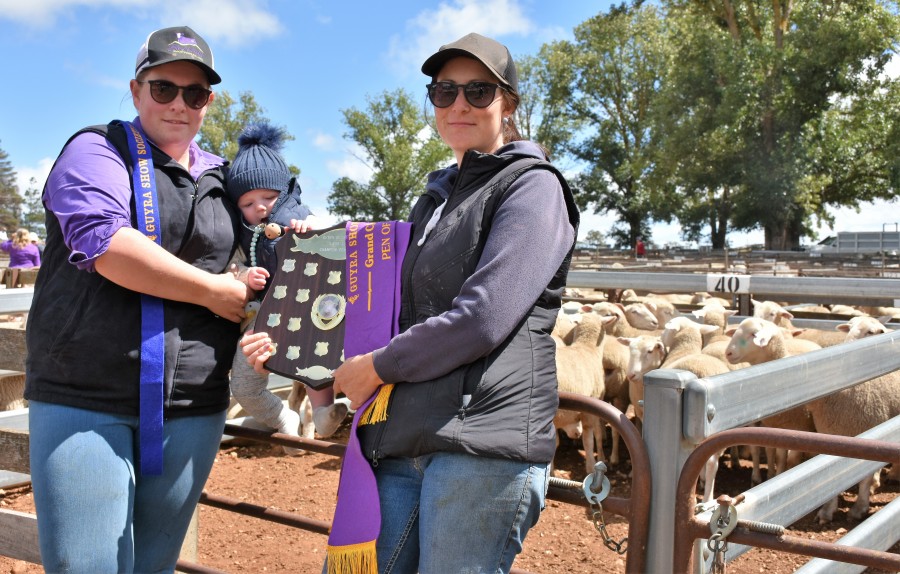 24th Feb 2021
The annual Guyra Lamb Show and Sale was held last Wednesday at the Guyra Saleyards. A big crowd was on hand to see the winners announced.
There was a large increase in numbers with 5,200 lambs penned. Picking a winner was not an easy task for Judge Luke Wellings who commended everybody who entered lambs into the show. He said that the quality was outstanding and it came down to the nitty gritty in deciding the winner.
The Annual Lamb Show and Sale is held every year to complement the Guyra Show. Lambs were judged in two categories of Trade and Export Lambs. Chris Sole presented ribbons and prizes on behalf of the Guyra Show Society.
First Place in the trade category went to Ian Walker, with Luke and Maare Foster awarded runner up. First place in the export category went to Emma and Maddie Dawson with Robert and Caroline Jackson (Westbrook Pastoral Company) the runner up.
Emma and Maddie were also announced as the overall winner of the overall Grand Champion and received a $1000 cash prize and the honour of their name on the trophy. All four winning pens were sold through Elder's Guyra branch.