Nominations open now for 2023 Australia Day Awards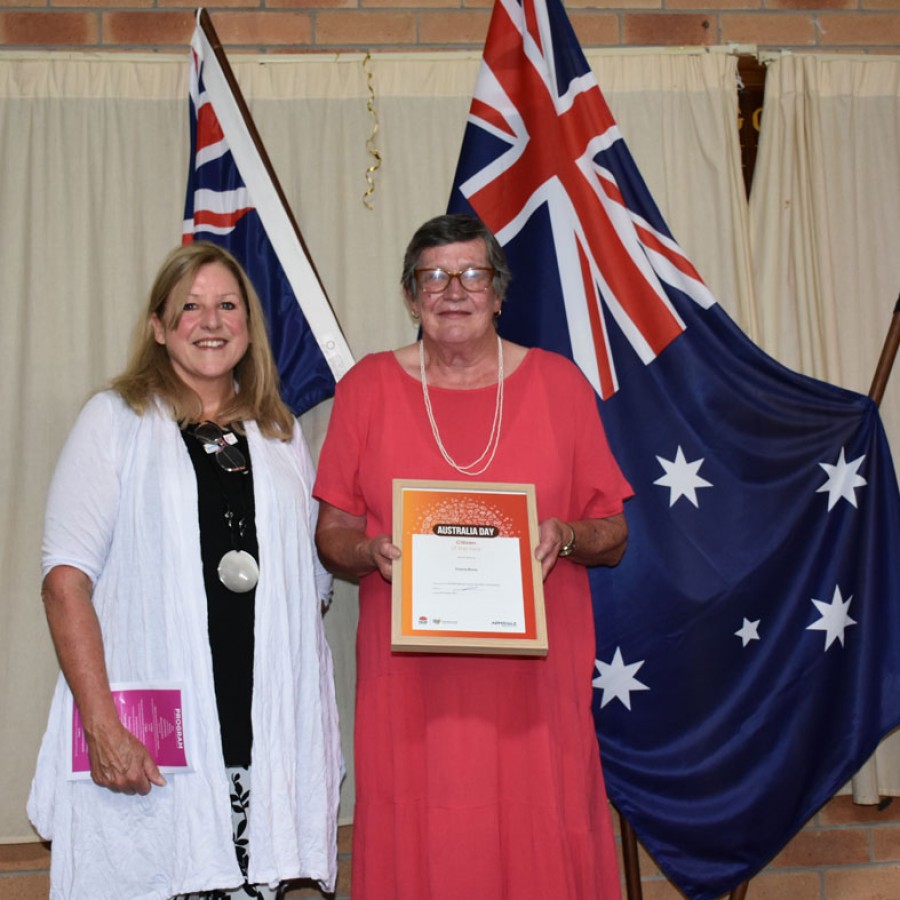 18th Oct 2022
Nominations are now open for local 2023 Australia Day Awards and are an opportunity to recognise the achievements of everyday community members doing remarkable things in our region.
Awards categories are open for Armidale and Guyra and include Citizens of the Year, Young Citizen of the Year and a number of other important categories recognising a range of endeavours and achievements.
Armidale Regional Council Mayor Sam Coupland said it was important that the whole community get behind the nomination process and recognise someone achieving remarkable accomplishments for the Armidale region.
"The awards shine a light on everyday members of our community and honours the significant contribution they make towards building strong and resilient communities," said Mayor Coupland
"Don't make the mistake of thinking someone else will nominate that person in the community tirelessly volunteering their time for a great cause or representing our region on the sporting field.
"Visit the Council website or come into our customer service areas in Armidale and Guyra and complete a nomination form."
A new category has been added to the awards for contributions to Art, Drama or Music in both Armidale and Guyra. Other categories include:
• Citizen of the Year
• Young Citizen of the Year
• Community Service Award
• Sports Team of the Year (Guyra only)
• Environmental Citizen of the Year
• Senior/Elder of the Year (Armidale only)
• Sportsperson of the Year (Armidale only)
Nomination forms are available on the Council website or search Australia Day nomination Guyra or Armidale through your preferred search engine.