Home grown radio program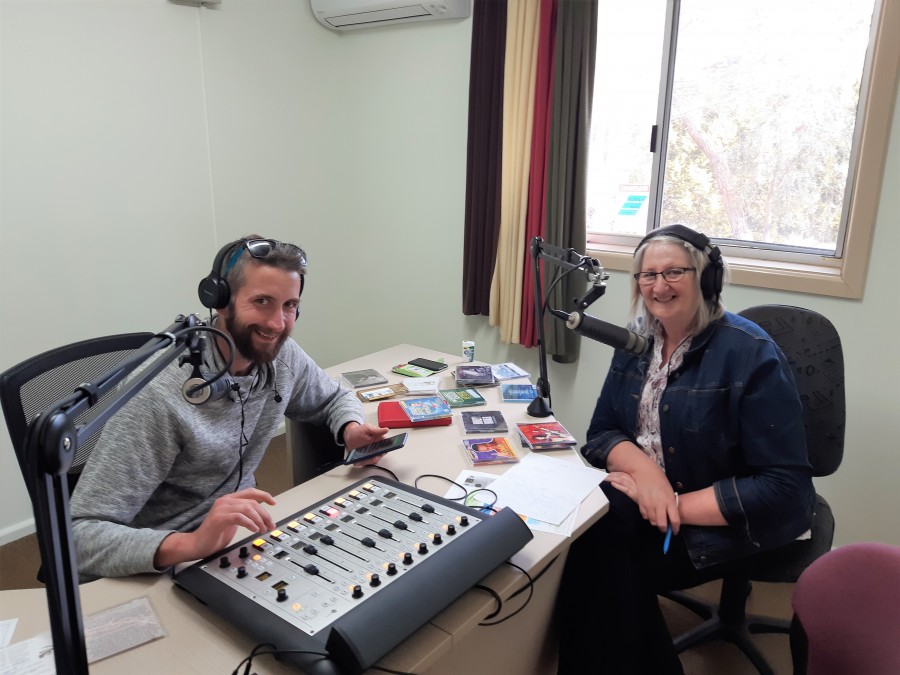 16th Oct 2019
Janelle Stewart
Armidale Community Radio (2ARM) FM 92.1 is a not for profit organisation, broadcasting throughout Armidale, Uralla, Guyra, Walcha, Hillgrove and surrounding areas. There are currently around 20 volunteers who present a range of programming with the focus on local content, news and events.
The newest presenters to join the team are mother/son duo Sharon and Adam Ritchie who are well known in Guyra through their association with Guyra's Church of Freedom. Their 'Home Grown' offering is now being broadcast on Sundays from 4pm to 5pm.
Co-Manager for 2ARM Michael Kean said that they are always on the lookout for new presenters, and offer free training for anyone who wants to join the team.
"We have fair reception in Guyra, covering a radius of around 70km from Armidale," he said.
"We are always open to ideas from anyone who wants to have a go at presenting a program and will provide support and training.
"Community radio offers a local presence with interviews and news from the community and you will find local content from 9am through to 9pm," he said. "Everyone works in a volunteer capacity and brings their own ideas and experience with them."
As well as managing the station, Michael is also a presenter who fronts a weekly 'Life with Mike' segment from 6pm to 8pm each Thursday.
"Life with Mike is mostly music and a little bit of talk, I try to mix it up a bit and it seems to work," he said. "Once a month local musician Sean Plunkett joins me in the studio for something a bit different."
Community Radio is not allowed to "advertise" by law but are able to offer Community Announcements and Sponsorship messages for local companies and organisations as a means of raising much-needed funds.
If you want to listen to 2ARM you will find it at 92.1FM on your radio dial You can also stream it online at http://2arm.net.au/listen/ and you can find a link to their interviews on their facebook page.