Nashos achieve coup with their book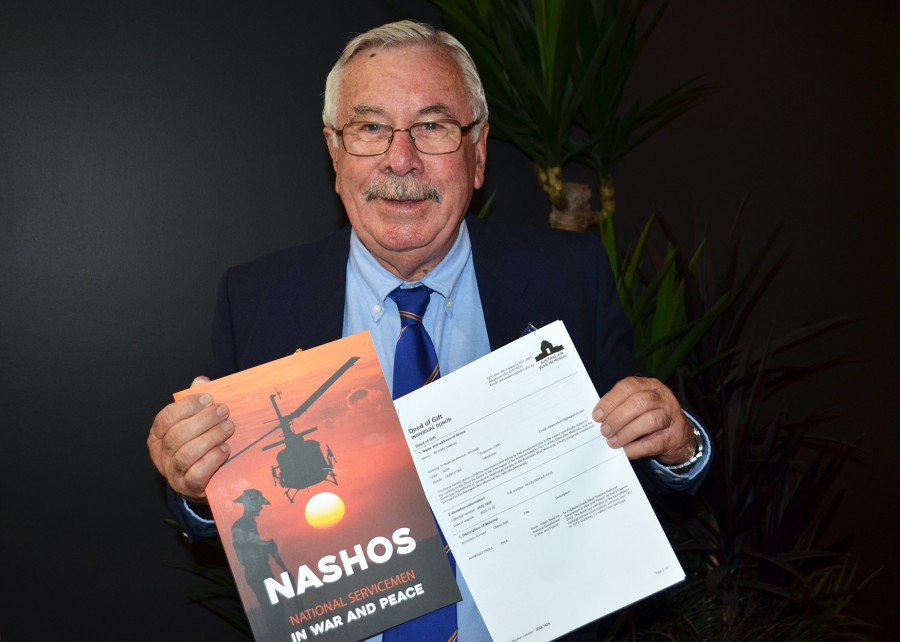 07th Feb 2023
The Armidale and District National Servicemen's Association Sub-branch have received a major boost for the recognition of their book "NASHO, NATIONAL SERVICEMEN IN WAR AND PEACE", after being added to the Australian War Memorial National (AWM) Collection.
President, Barry Dawson contacted the AWM on the process required in having the book accepted and was advised that it may take between 4 and 6 weeks. It involved an assessment process where a written description (700 words) of the book, supported by 38 unsolicited comments received from schools and members of the public plus a photo was forwarded to them, the AWM responded by asking for a copy of the book for sighting and further assessment. Two weeks later the president was advised, "We have assessed the item and would like to accept it into the National Collection".
Mr Dawson said that he is chuffed with the result, and it will complement the "Community Recognition Statement" they received from the Legislative Assembly of NSW, last year.
"As a result I will be approaching the National library in Canberra and the NSW State Library plus the ANZAC Memorial in Sydney," Mr Dawson said. "The main purpose of the book is to tell the National Service story and the more libraries we can cover the better, up to 60 school, municipal and community libraries have our book donated to them."
"To date we have printed 180 copies including a reprint (which lasted two weeks) and are considering a second reprint, if anyone wants to purchase a book contact me on 0428727386 or email dawsonbarry@bigpond.com.au . We launched the book at last year's National Servicemen's Commemoration on the 13th February 2022."
The sub-branch will be holding our annual National Service Commemoration Day Service on Sunday the 12th February 2023 commencing with a church service at St Pauls Presbyterian Church at 9.30am followed by an 11am commemoration service at our National Servicemen Memorial in Central Park.
A large number of schools, families of nashos, ex-service & returned service will be in attendance and will involve a wreath laying service. Members of the public are also invited to attend to commemorate the nashos who were killed in WW2 & Vietnam, died during their service and those who have passed away since completing their military obligations.