Volunteers left to clean up the mess - again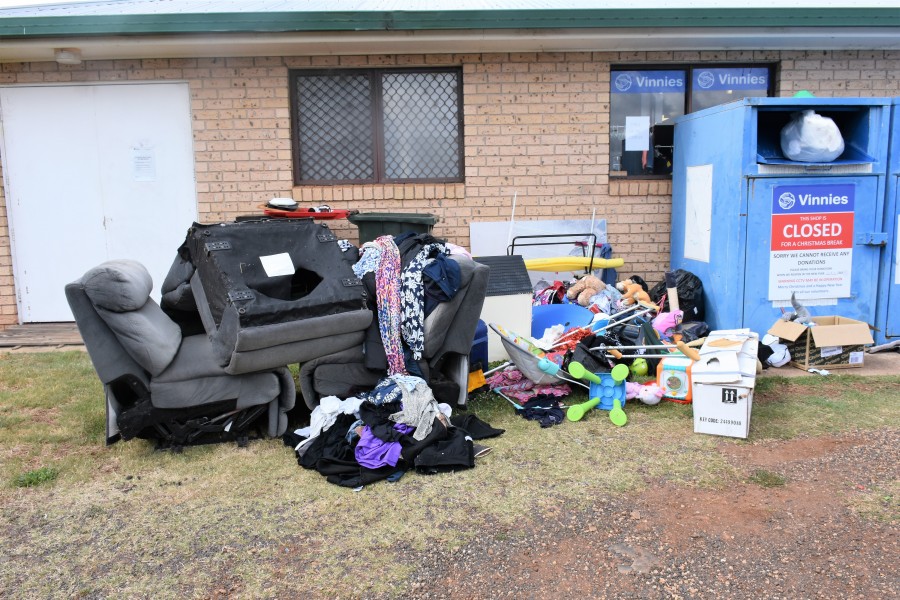 18th Jan 2023
Vinnies volunteers have once again been left to clean up a mess after a large load of household and personal items were dumped outside the Guyra store. Among the load dropped off this time were three lounge suites in varying states of repair, clothing, children's toys and books. It is disappointing for volunteers, and also adds an extra cost burden with Vinnies having to pay for the removal and disposal of the items.
Vinnies welcome donations of good quality, pre-loved items. As a guide for what to donate, if you would give your items to a friend, then they are most welcome as a donation. Clothing, accessories, books, toys, bric-a-brac, household items, sporting goods, and bedding linen are all suitable. The Guyra Vinnies Shop does not accept furniture and electrical items because of space limitations,
FOOTNOTE: The Vinnies volunteers would like to thank the local Ambos who came with utes to take the rubbish to the dump. A special thank you to Chris for organising the help.