Festival celebrates Bush Poetry tradition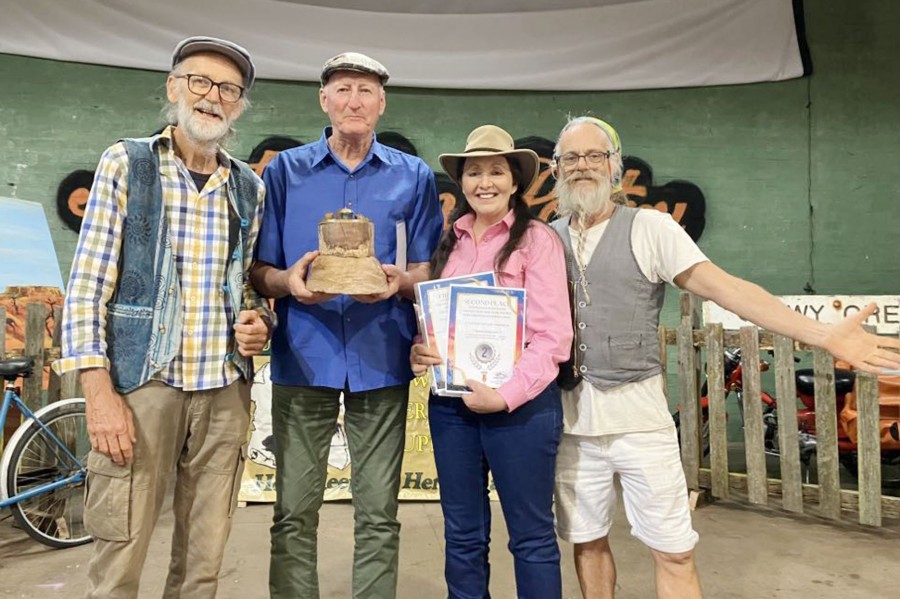 21st Nov 2023
The inaugural 'Poets on the Mountain' festival held over the weekend proved to be a
resounding success, reawakening the spirit of bush poetry and showcasing the talents of both established and emerging poets.
The highlight of the festival was the crowning of Paddy O'Brien as the overall winner of the NSW Bush Poetry Performance Championship, with Debby Berryman taking second place.
In the written championship, David Judge emerged victorious with his poem "The Dream Team," followed by Catherine Lee with "Convict" and Glenny Palmer with "Billy Backtin." Kevin Pye impressed in the novice section with his winning entry, "Henry's Words."
The festival also marked the debut of the Australian Bush Poetry Film Festival, an innovative addition to the Australian poetry landscape.
Demetris Yiapanis of the Griffith University Film School took home the top prize for his interpretation of Charles Harper's poem "A Basket of Summer Fruit." Skye Campen received an honourable mention for her film and original poem, "Barefoot."
The Guyra poets and musicians variety show entertained audiences with Gladys Wilson's heartfelt rendition of "Gum Tree's Lament" and Thundercloud's spirited performance of the classic "Rawhide Theme Song." The Rhymers Variety Show provided a side-splitting dose of comedy, leaving the crowd in stitches.
A crowning moment of the festival was the induction of three Living Legends of Australian Poetry into the Hall of Fame: Ray Essery, Robyn Sykes, and Bill Kearns. These esteemed poets were recognized for their significant contributions to the Australian bush poetry tradition.
Festival organiser James Warren expressed his delight with the festival's outcome.
"This first 'Poets on the Mountain' festival has been a great success," James said.
"It restarted the NSW Bush Poetry Championship, brought many visitors to Guyra, and kicked off a new poetry genre with the Australian Bush Poetry Film Festival.
"The Australian Poetry Hall of Fame is also well on its way to being a centre of Australian poetry excellence."
"The festival has undoubtedly established itself as a significant event in the Australian poetry calendar, fostering a vibrant and diverse community of poets, performers, and enthusiasts.
"It promises to continue its mission to preserve and celebrate the rich heritage of bush poetry while embracing new forms of expression and inspiring future generations of poets."
Acknowledgment needs to go to the assistant organizer and master of ceremonies, Tom Mcilveen, the Poet of Oz, and to the Collators Susan Ashton and Mary Gray. Mr Mcilveen extended his appreciation to James Warren who did so much behind the scenes to ensure the competition run smoothly.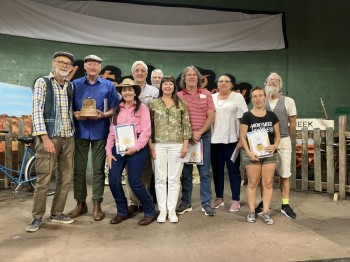 click for larger image