Pharmacy joins vaccine roll out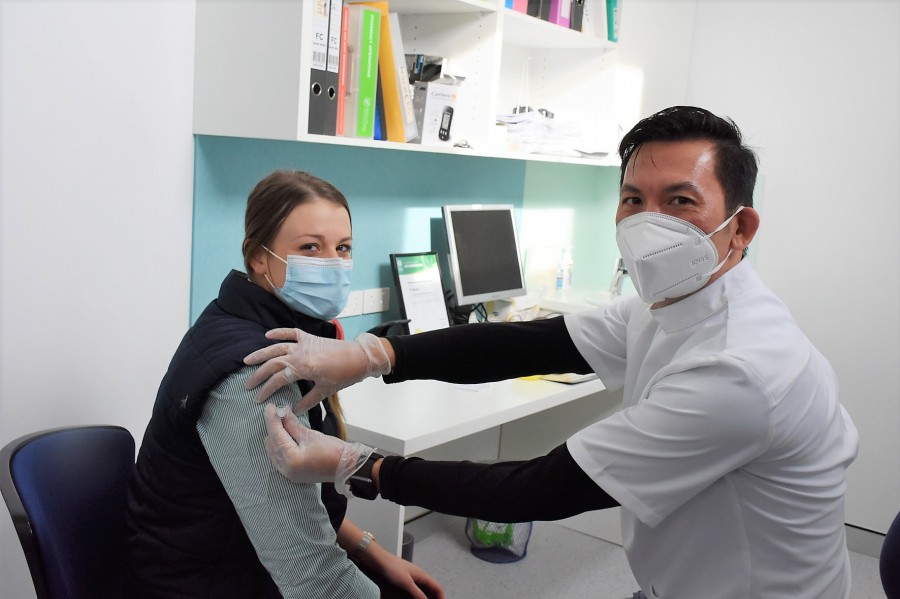 06th Jul 2021
Janelle Stewart
Guyra Pharmacy is one of twenty-two pharmacies across regional and rural NSW that will begin administering the AstraZeneca jab as part of a pilot program, in a bid to boost to the vaccine rollout.
Premier Gladys Berejiklian said community pharmacists already have an important role in Australia's vaccination program, administering vaccines including the yearly flu jab.
"We know that some of these communities have limited local access to general practitioner services and having these pharmacies involved will assist with the phased rollout of the AstraZeneca vaccine to these communities," Ms Berejiklian said.
Community pharmacies will need to meet certain standards in order to administer COVID-19 vaccines.
Guyra Pharmacist Vu Nguyen said that he is 100% happy with the decision to be included in the roll out of the vaccine. He said he has already had inquiries from customers about the pharmacy roll out which will begin towards the end of July.
"We are feeling that there are people who really want the vaccine and are not able to get for number of reasons," Vu said. "Having another point where they can call in to is very positive."
"To get back to normal we need herd immunity as soon as we can and to do that we need to vaccinate our people first."
"I feel that as pharmacists we are more than capable of helping the government," he said. "We already have the skill and the facilities to help make the roll out of vaccines faster."
Vu said that the primary benefit of vaccination is protection against illness from COVID-19 and in particular against severe illness and death. He said that the COVID-19 vaccines have been studied in tens of thousands of people in clinical trials, with more than 1 billion doses administered worldwide.
Guyra Pharmacy will only be administering AstraZeneca vaccine. Vu encourages anyone who is eligible, including younger age groups, to have a chat about the risk and the benefits with himself or their doctor to assist in making an informed decision.