Shearing traineeship helps fill skills gap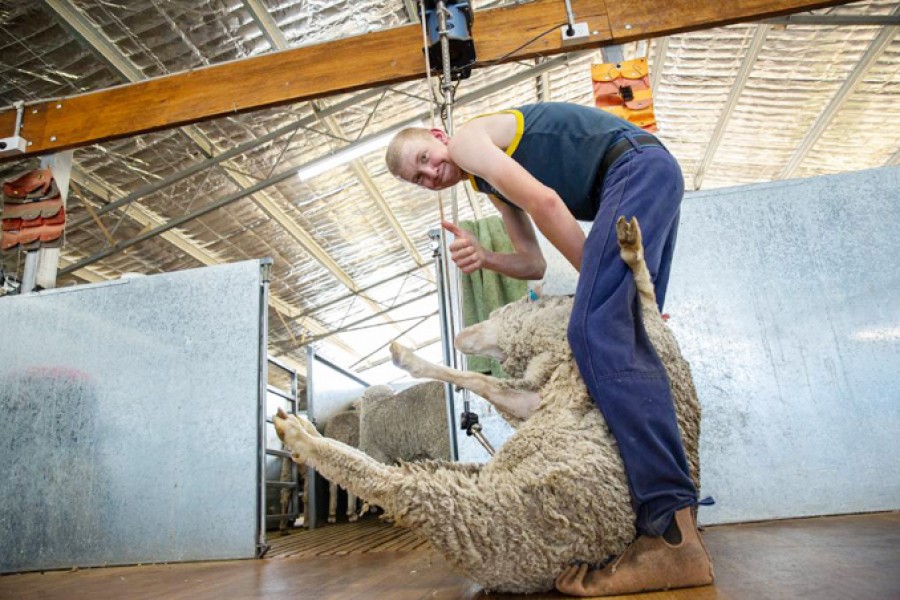 20th May 2021
A new school-based TAFE NSW traineeship offered in the New England area is helping to address rural skill shortages. For the first time in the New England area, students in Years 11 and 12 can complete a Certificate II in Shearing to equip them with job-ready skills and a nationally recognised qualification when they finish their HSC.
According the Australian Bureau of Statistics there's a shortage of shearers with fewer than 2,500 shearers nationwide.
Member for Northern Tablelands Adam Marshall said this had been exacerbated by COVID-19 travel restrictions with employers struggling to attract shearers from interstate and New Zealand.
"We have an ambitious goal to grow our state's primary industries from $16 billion to $19 billion by 2030, and education is a key part of our strategy," Mr Marshall said.
"By supporting students to gain valuable skills, they will be able to secure jobs ensuring our agricultural industries have the workers they need to grow and thrive.
"Our farmers and growers continue to face labour shortages across a range of industries and while we are working to alleviate the immediate shortage, investing to train our young people in regional areas will help shift our reliance on foreign labour.
"Programs like these are a nod to the future. We are providing the training opportunities and hands-on education required to get into an industry which has made this region so successful."
Brendon Williams, 16, is the first student to undertake the school-based traineeship in New England. He is working with Top of the Range Shearing Pty Ltd in Guyra while studying at TAFE NSW Armidale.
"I've grown up around shearers, so it was always something I wanted to do," Brendon said.
"I would love to leave school now and become a full-time shearer, but the traineeship means I can earn a qualification while staying at school."
Top of the Range Shearing co-owner Maare Foster said the traineeship was helping her business fill an emerging skills gap.
"It's great to be training a local from our town who wants to stay and work in the region. It's a win for all of us," Ms Foster said.