Ratepayer activists demand fairness and transparency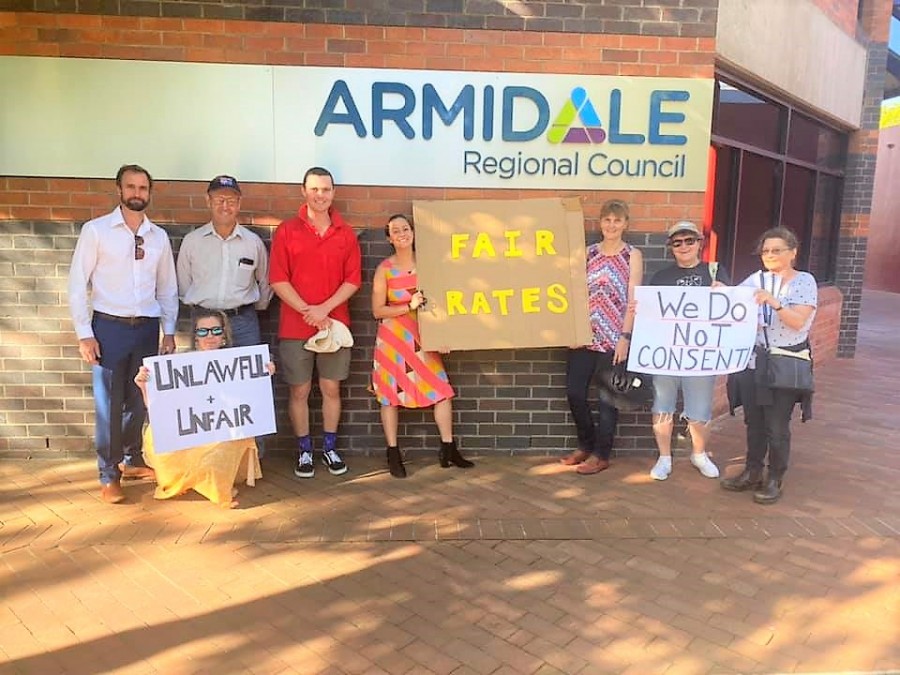 09th Dec 2020
A group of concerned residents will come together for a second time to urge councillors and staff to better manage Armidale Regional Council's finances and increase budget transparency as well as reassess rates to a level that better reflects incomes and economic growth in the region.
As the local government area faces the prospects of a 20.5% rise in land rates, residents who have formed an activist group titled "Protest against the extreme rates of ARC" will be outside the Guyra council building on Wednesday December 9th, for protest actions concerning already high rates. The protest will begin at approximately 4pm to coincide with the ordinary council meeting.
This is the second protest for the group who protested outside the November meeting of Council and they expect an increase in numbers due to the relaxation of COVID restrictions. Protest organiser Joshua Fittler said that activists are expected to come from across the community to reinforce the message "fair rates and council transparency!"
"The summary from a report commissioned by Viv May into council finances shows expenditure in the 2017/2018 financial year exceeding budget by $11.6 million," Mr Fittler said. "One major contributor to this deficit was the relocation of the town library, which went over budget by $4.2 million."
"I think it is important to remember that this is when the previous State Government imposed administrator was in power and I'm not really sure why they think these major budget blow outs are the responsibility of ratepayers, as much of it happened under their watch," Mr Fittler said.
"We also have a series of State Government regulations imposed upon our council which vastly increase operating costs without providing an increase in services," he said. "One example is that the Armidale Regional Council CEO is paid in the order of $350,000 per annum, which is in line with the Central Coast Council's CEO. The difference is that the Central Coast council has a population of more than ten times that of Armidale Regional Council. There are other forced costs too numerous to mention."
At a time when one of the town's major employers has announced it will be cutting 200 jobs to balance its budget and a whole swathe of retail business are packing up and leaving Mr Fittler said that both council and the NSW state government needs to recognise that there is simply less money in the community.