Guyra student's excel in Statewide competition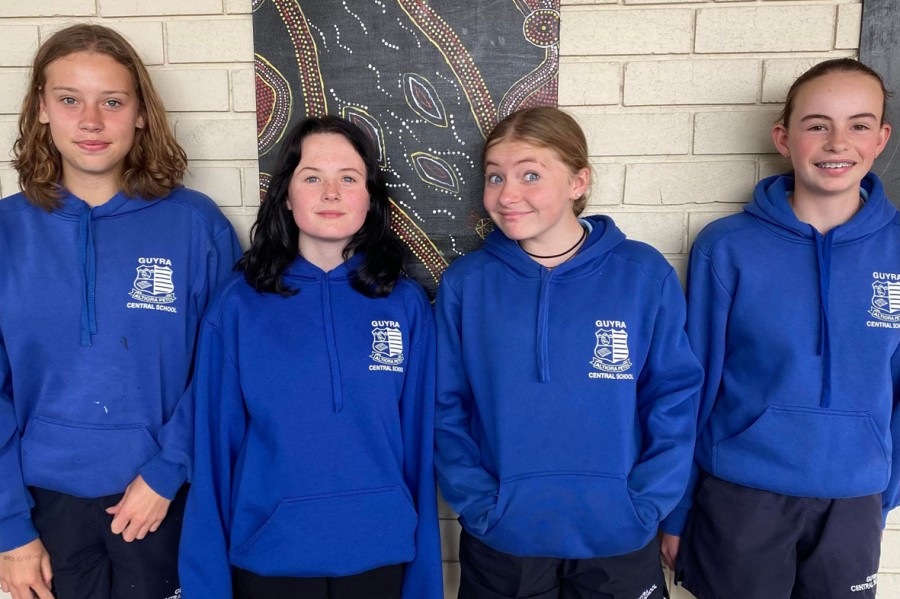 31st Oct 2023
Guyra Central School students have had great success in this year's Premier's Debating Challenge, with two teams making it to the finals.
The primary stage 3 debating team – Sammy-Rose Dowden, Lincoln Atkin, William Collins, and Willam Vidler – made it to the Regional Finals for the first time.
The Year 8 debating team – Rose Kliendienst, Summer Tibbs, Dixie Orford, and Georgette Loeb – won the Regional Finals and have secured a spot in the State finals in Sydney.
This is the first time that Guyra Central School has had a team progress this far in the competition.
The Premiers Debating Challenge is an annual competition that gives students in Years 5 through 12 the chance to showcase their public speaking skills. In each debate, teams have just one hour to prepare, and they won't know the topic or which side of the debate they are on until the clock starts ticking. Debates can be held in-person or over Zoom to suit the schools involved.