Wartime memorabilia preserved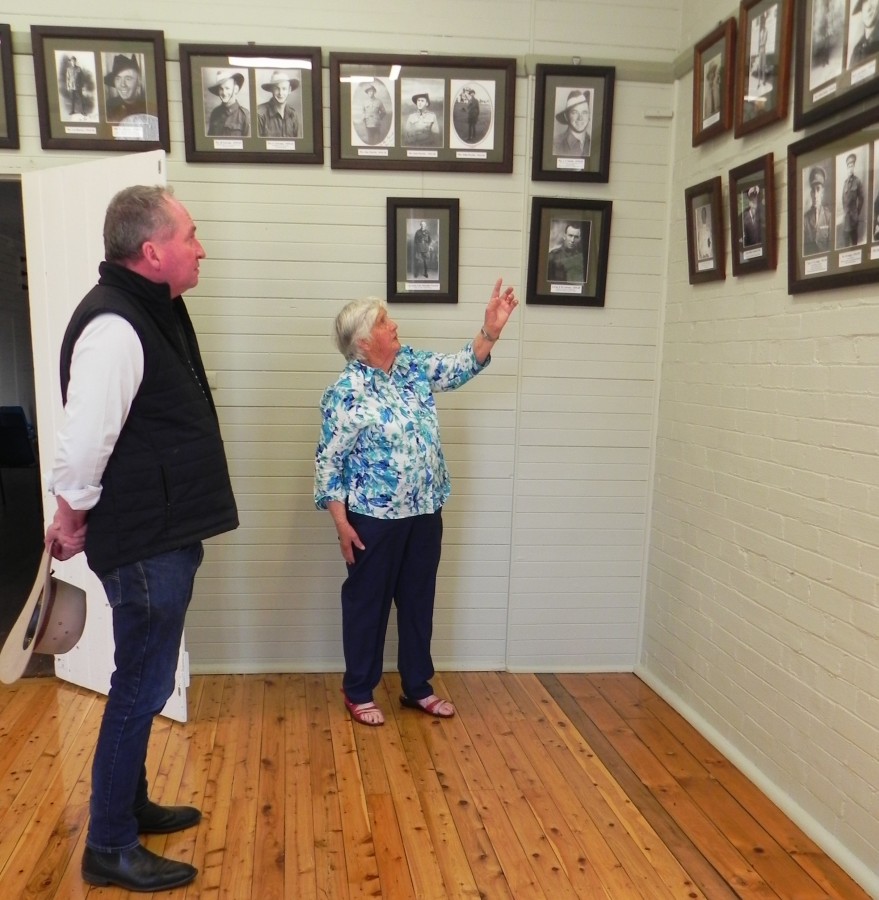 16th Sep 2020
Wartime history has been restored at Ben Lomond War Memorial Hall with support of an Australian Government grant.
The project involved extensive restoration of the building's walls and floor, as well as installation of new lighting to highlight more than 80 photos of local service personnel from the First World War, Second World War and Vietnam War.
Member for New England Barnaby Joyce said that this is a tremendous result for the Ben Lomond community.
"Preserving our invaluable wartime military history here in the New England is important," Mr Joyce said.
"My own father and grandfather both served during the war so I know how much a collection like this means to local families.
"I congratulate all involved in this project which will be treasured for generations to come."
Ben Lomond War Memorial Hall Land Manager/Secretary Dorothy Every OAM said the upgrade had made an impact on many.
"I've had so many people come up to me to say 'this is a true memorial'," she said.
The near $15,000 upgrade was supported by a $7,500 grant under the Australian Government's Stronger Communities Program.